Make Your Stainless Steel Sink Looking its Best with These Simple Steps
Stainless steel sinks are affordable, durable, shiny, and look more elegant compared to many other options. They remain unaffected by the majority of household chemicals and may be recycled into different metal items. Although these sinks are corrosion-resistant, they often get streaks and spots due to improper cleaning and minerals from hard water.
Fortunately, you can make your stainless steel sink sparkle like your other stainless steel appliances with a little effort and time. However, the method for cleaning a stainless steel sink is different from that of other stainless steel appliances. In this post, you will learn a 6-step process of cleaning a stainless steel sink easily and quickly.
Things You Will Need for the Process:
Hand gloves
Baking soda
Scrubber or kitchen sponge
Vinegar
Washcloth
Step 1: Rinse your sink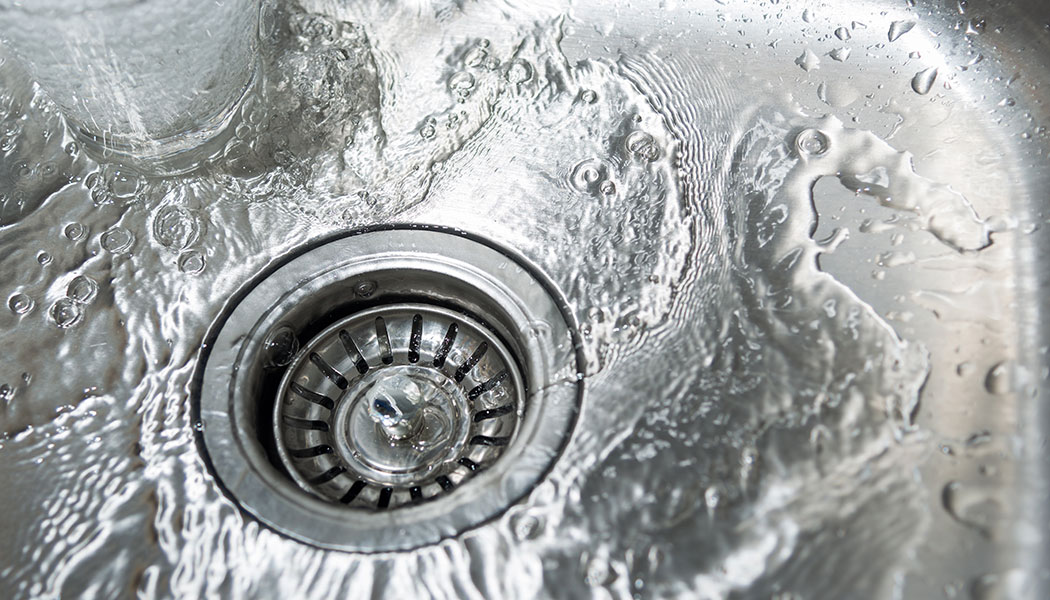 First, you need to rinse the sink thoroughly in hot water. A somewhat clean surface helps you complete the cleaning process quickly and easily. If you find particles of food stuck on your sink, allow the hot water to flow over them for a couple of minutes. This will loosen these particles and make them come up by themselves.
Step 2: Use baking soda to coat the sink
When it comes to cleaning your stainless steel sink, baking soda can do wonders for you. In fact, you can use baking soda to eliminate a lot of household cleaning problems. Use a thin coating of baking soda to layer the sink. Remember to do this when the sink is damp, as that will make the baking soda stick to it. This way, you'll also be able to layer the edges of your sink.
Step 3: Scrub in the grain's direction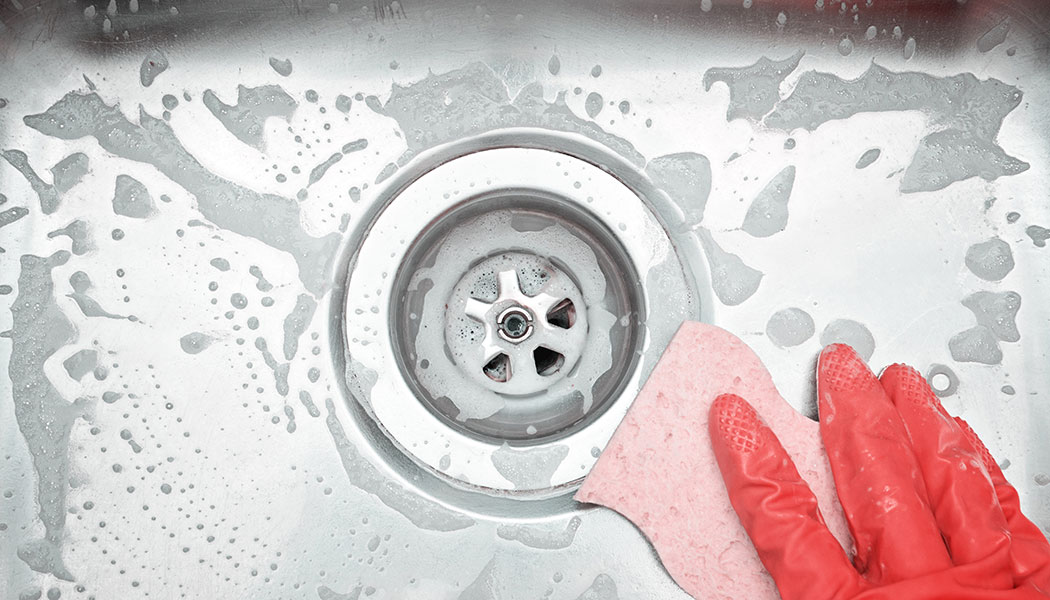 Once you've completed coating the sink with baking soda, use the kitchen sponge/scrubber to start scrubbing it. Wear hand gloves first to ensure your skin doesn't feel uncomfortable and dry. Remember not to use something like steel wool as that'll damage the sink. Use your kitchen sponge's softer side to scrub. To clean around the corners and the drain, you can use a toothbrush. It's also important to scrub in the grain's direction to clean better and increase the sink's durability.
Step 4: Sprinkle vinegar
After you've scrubbed the baking soda in the sink, spray in the vinegar. This will trigger a chemical reaction that helps to eliminate hard water stains and clean your stainless- steel sink thoroughly. Use a glass container to pour vinegar carefully and slowly. You can also use a spray bottle to spray vinegar over the sink thoroughly. The acid content of vinegar helps to remove grime, grease, and stains from stainless steel sinks without causing any damage.
Step 5: Rinse the sink again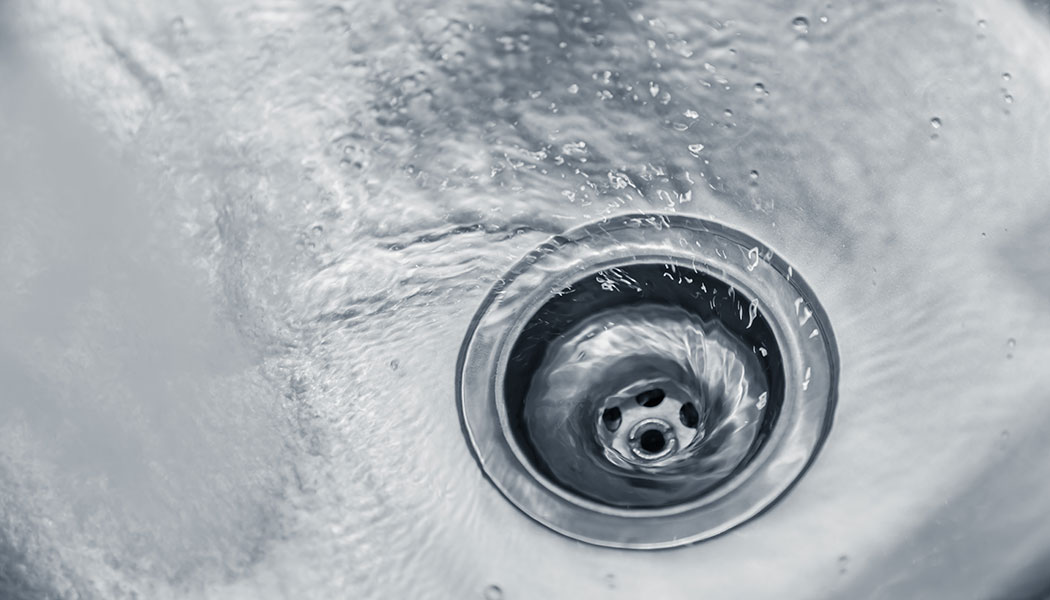 Allow the solution of baking soda and vinegar to sit for a minimum of five minutes. When the bubbles aren't visible anymore, rinse the sink again. In case the solution turns brown or the sink still looks dirty, you may repeat steps two through five.
Step 6: Dry the sink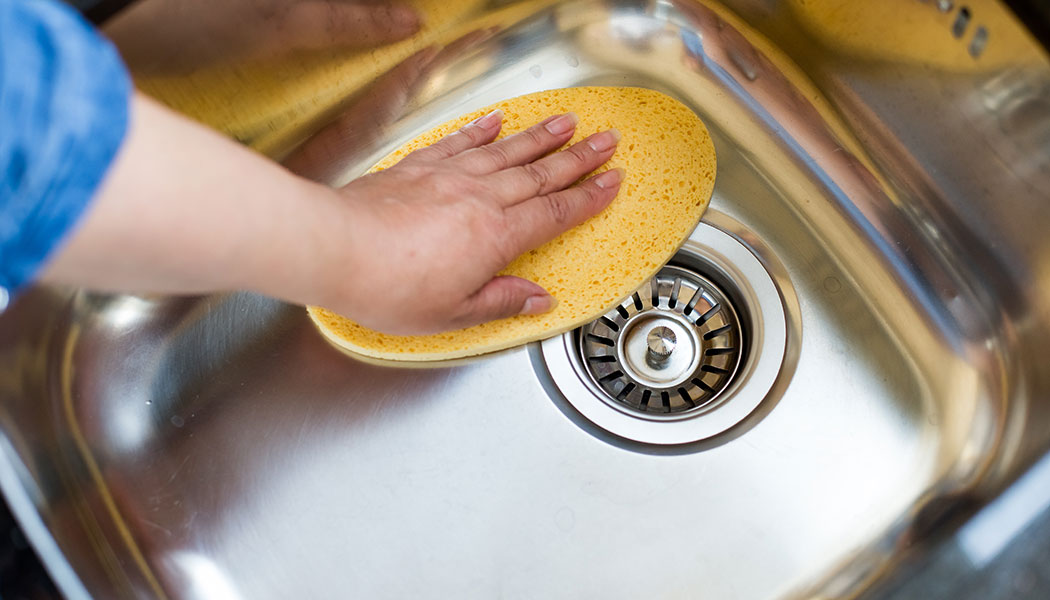 Once you complete the second round of rinsing, use the washcloth to dry the sink to avoid water spots. Just ensure that the washcloth or towel you're utilizing doesn't shed. You may also utilize a paper towel for drying the sink. However, it may take more time as you don't want the sink to have paper pieces.
Now, you have a sparkling stainless steel sink that's hygienic as well. If you want to add more shine to the sink, simply buff it with a few drops of olive oil and a piece of cloth. This will also generate a protective coating to keep the stainless steel sink cleaner for longer. Just remember not to wipe down the faucet and the handles, as that'll leave an oily residue on them.
You should also clean your sink every couple of weeks. Regular cleaning will help the sink maintain its shine, and you'll have an easier time cleaning it down the road.