Make your Meals More Enjoyable With These 7 Décor Ideas for Your Dining Room
The dining room is where you eat with your family, talk to them about how their day was, and entertain guests. Since it's the social centre of your abode, you need to ensure it looks well. If you require decorating ideas to transform your boring dining room into an interesting and attractive one or want to change your existing décor to surprise your family and friends over a homemade meal, the following can help you plan your space well. Remember – when your dining room is well-decorated, it will significantly impact what you eat and can make the food seem tastier overall.
Add colour to your walls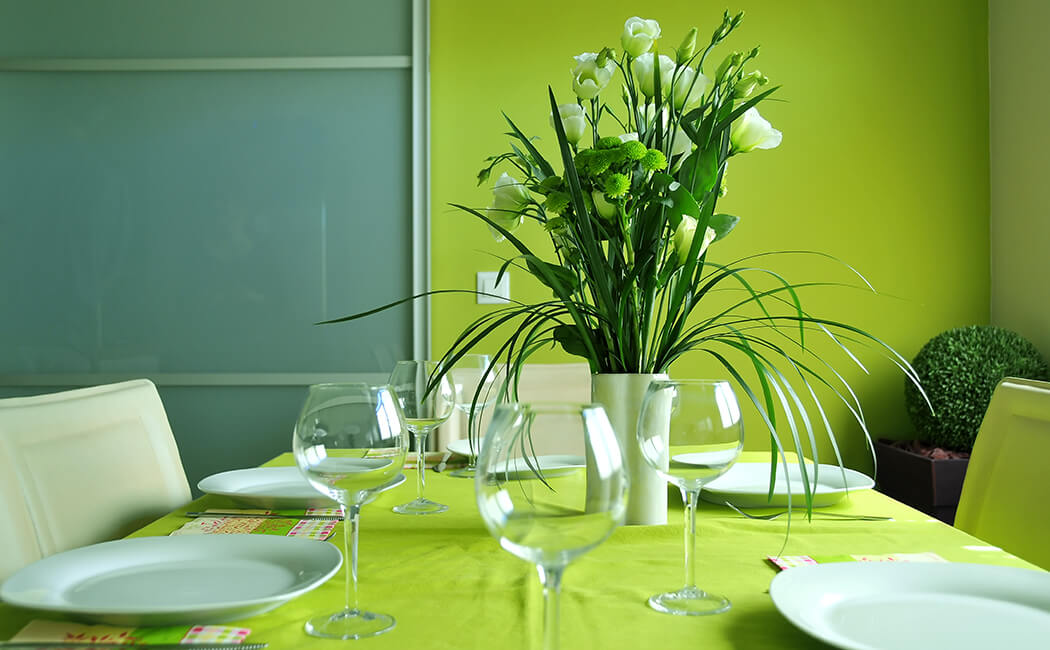 Painting your dining room walls in green shades that we connect with nature and healthy eating can boost appetites and let you enjoy your food more. If you play host often, energising colours like red will suit your walls well. You may even select happy yellows or cool blues if you think they align better with your personality. If painting seems too tedious a job, you could even use wallpaper to add a pop of colour to your space.
Choose contemporary lighting
Though chandeliers have been traditional favourites to decorate dining rooms, you can give them a miss if you want your space to look more contemporary. You can use sleek lighting options like cascading bulbs, lanterns, or pendant lights to enhance your dining room's style quotient. You may even vary the height of your lighting fixtures that emit soft light or choose from diverse styles and varieties to make them your room's striking focal point.
Invest in wall art
To enhance the décor of your dining room and draw the eye, bring home some creative accents like wall art. Be it a large, solitary painting, a series painting, or a collage of images that make the wall seem like a photo gallery, find something that gives a personal touch to your space.
Bring in a rug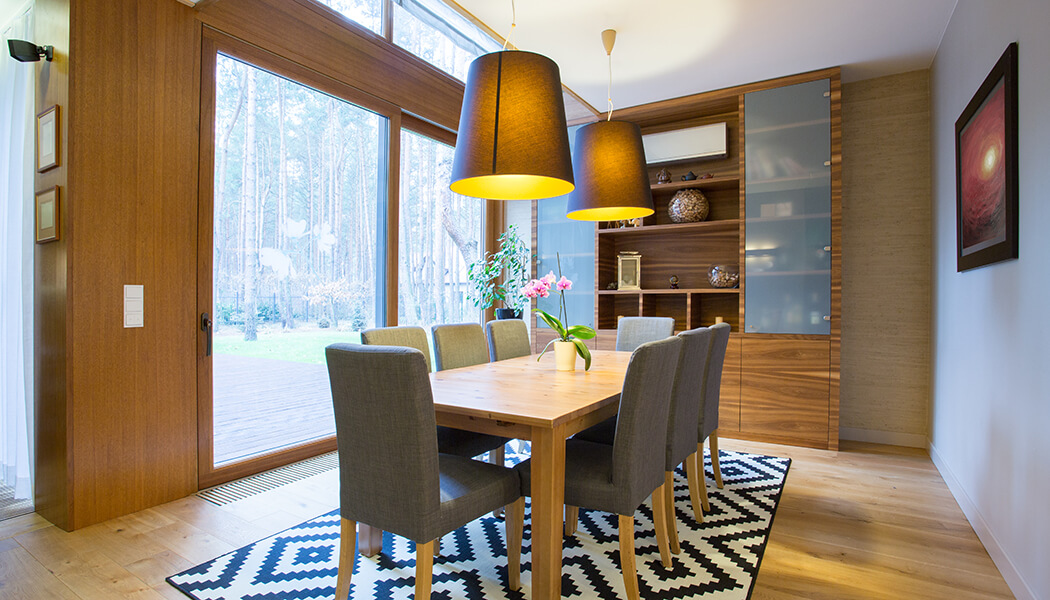 If you want to impart a cosy vibe to your dining room, rugs are your ideal answer. The right rug can transform your drab dining room into a delightful one. Ideally, your rug should be big enough to accommodate the dining table and all the chairs around it when they are pulled out. The shape of your rug should match your table's outline (round rug for a round dining table, rectangular rug for a rectangular table, etc.), as it will create a lovely frame around the furniture and give rise to a sense of visual consistency in the space.
Let the aura of indoor plants take over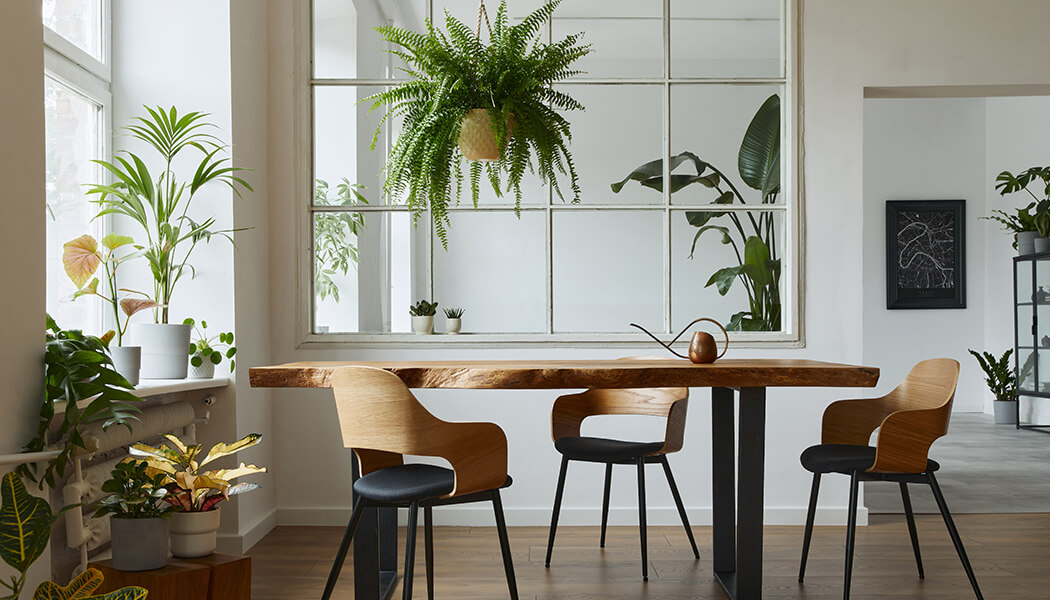 To enhance the beauty of any space, nothing works better than bringing in some natural elements, and your dining room is no exception to this rule. You can position plants and flowers in the room's corners or on the windowsill, hang them from the ceiling, or put some fresh blooms in a vase to give a positive spin to your dining room's ambiance. You may even use your houseplants as centrepieces that act as conversation-starters and brighten up the place instantly.
Style your space with mirrors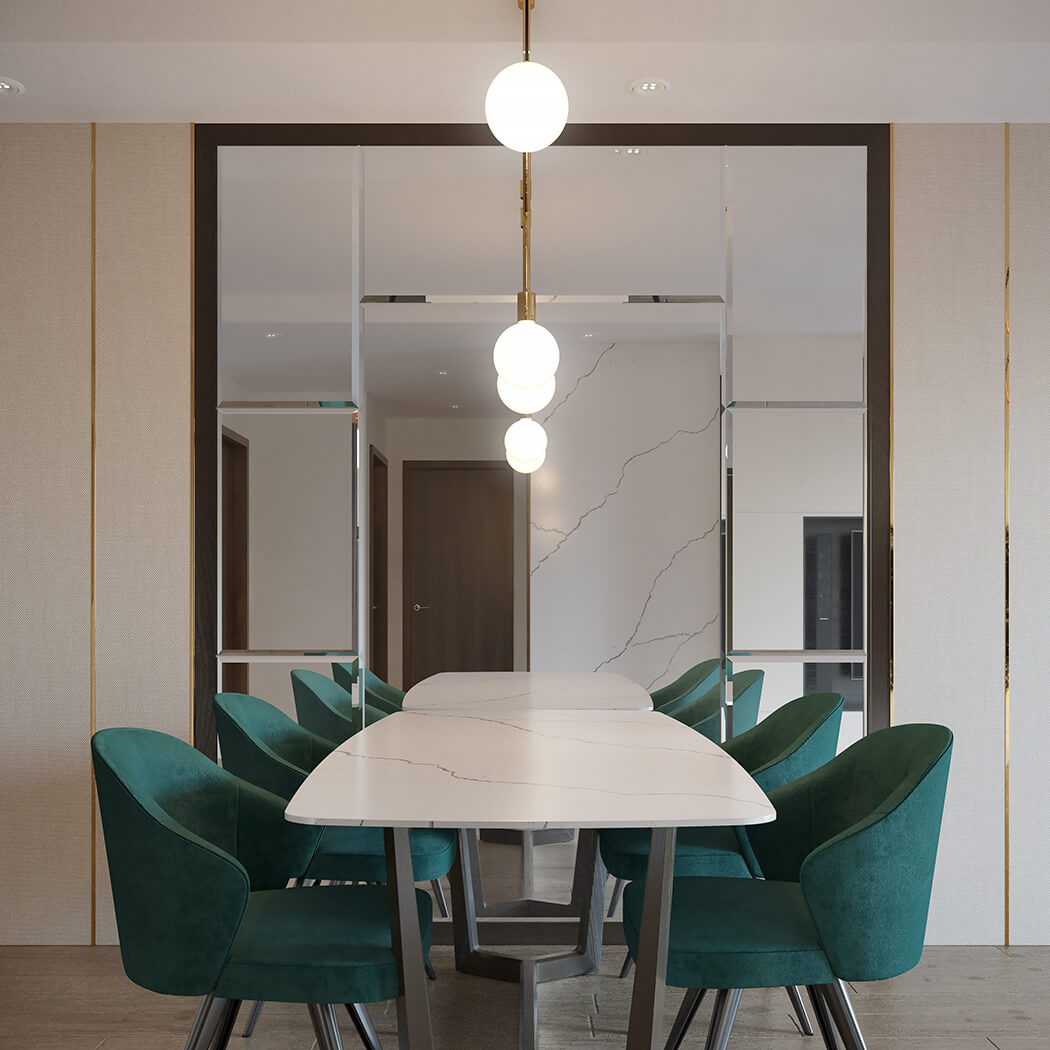 Be it a large solitary mirror or multiple mirrored panels, mirrors are a popular choice to enhance your dining room's aesthetics. Since they create the illusion of space, mirrors can be excellent décor elements if your dining room has space constraints. You will just need to position a tall mirror to create the illusion of depth and space, apart from adding a dramatic effect to your dining room.
Invest in statement piece(s)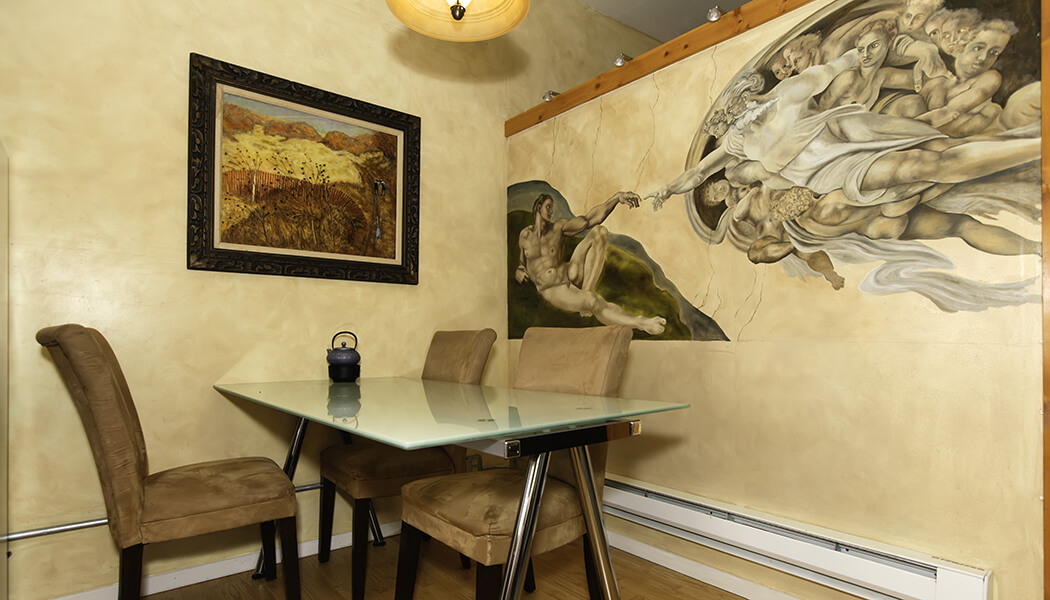 Be it a big antler wall mounted in your dining room, a beautiful mural, or a unique showpiece displayed on the corner table, a solitary statement piece or a few such pieces can set the tone of your dining area. You just need to be cautious when choosing such pieces to ensure they go well with your room's overall décor and create a cohesive look.
All these décor tips for your dining room are easy to implement and will surely leave you and your guests looking forward to mealtimes!