Give Your Kitchen an Instant Facelift with These 10 Kitchen Curtain Ideas
Your windows are the eyes to your abode. This applies to your kitchen windows too. Yet, not everyone thinks about window treatments when decorating their kitchen or trying to give the space a facelift. Whether it's controlling the amount of light coming in, framing the entire space, or enhancing your privacy, window treatments can do a lot. If you haven't thought about these game-changers, it's time to think about them. From full-window and half-window café curtains to valences, shade curtains, sheer and semi-sheer curtains, roman shades, full-length curtain panels, and pull-down shades, there are various kitchen curtain styles to consider.
We bring you ten kitchen curtain ideas for your windows and even your doors that are sure to inspire you to implement them to make your home's heart look pretty and bright
Use a sheer valence
If your kitchen window is too sunny and you need to soften the light, sheer valence can help. In addition to adding an instant dose of style to your kitchen, it can also offer a bit of privacy. Typically made of lightweight fabrics, sheer valences are available in various colours, from neutral and light hues to bright and bold colours. You can choose one based on what goes well with your kitchen's overall décor.
Give the space a grander look with floor-to-ceiling curtains
If you want to create a sense of additional height in your kitchen and add a dose of drama to it, go for ceiling to floor curtains for your kitchen door. You may even add a pinch pleat, wave, or other curtain headings to augment the space's style quotient.
Make the space feel closer to nature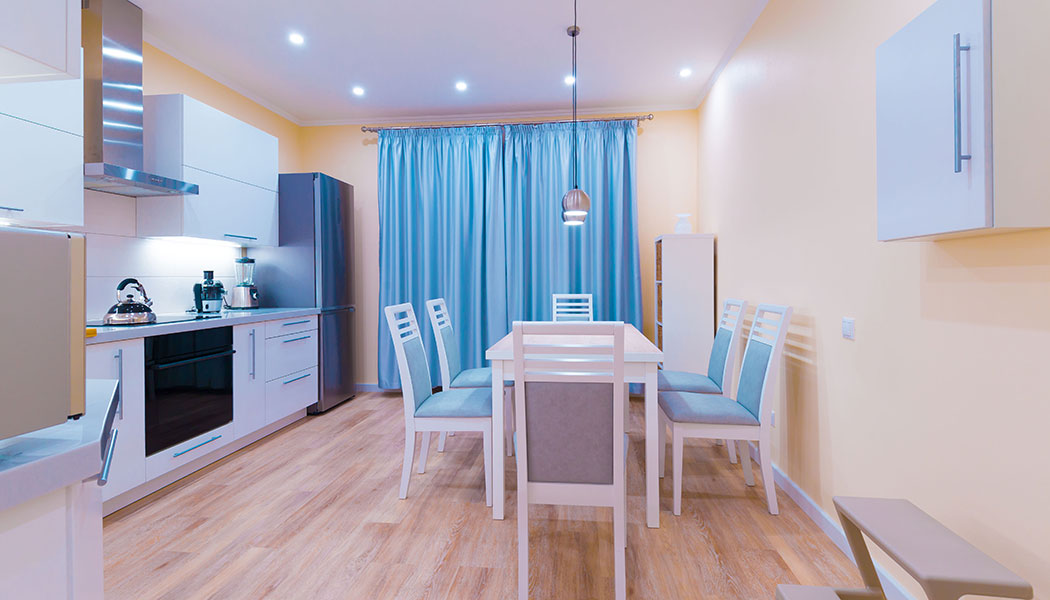 By using curtains in blue, green, and other shades found in nature, you can bring the outdoors in to create a relaxing ambiance. You may even choose curtains with nature-inspired patterns like flower petals, leaves, falling water, etc., to make your kitchen feel closer to nature and even give it a contemporary vibe.
Hang lace valence curtains
For an old-world charm, you can use lace valence curtains that add a touch of elegance to your home's heart without being pretentious. From sheer and ethereal to opaque and dramatic, you can find a wide range to select from. You may even use long lace curtains to add some drama and privacy to your kitchen while upping its style quotient.
Find the perfect print to create a custom look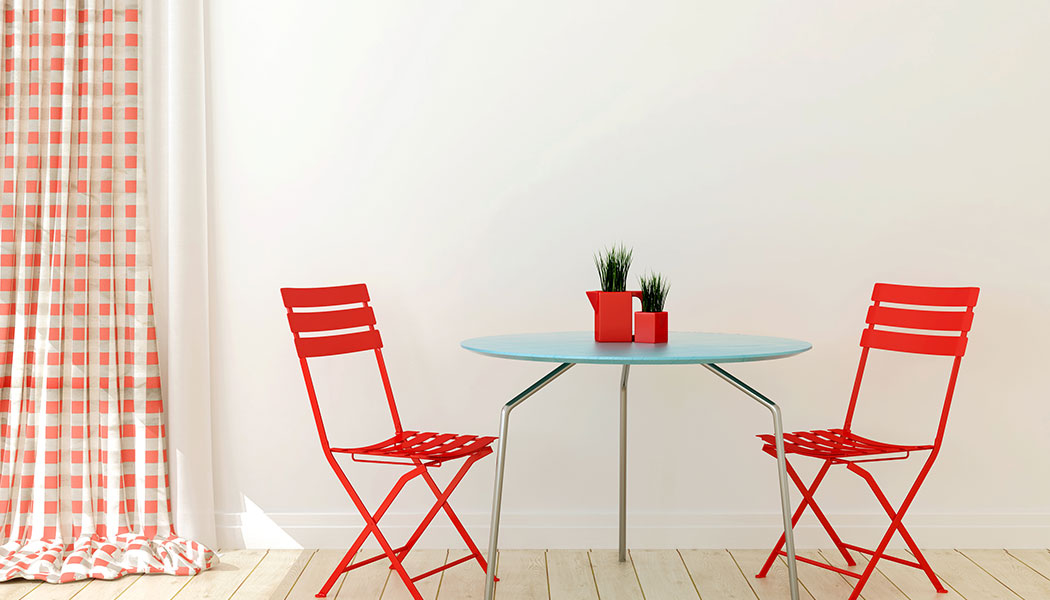 Whether it's a floral print or polka dots, once you have found the perfect print for your kitchen curtains, use them to your heart's content in full-length door curtains, valences, etc. You may even pick a colour from your curtain's print and use it in your kitchen (breakfast table, chairs, mats, or appliances) to create a beautiful custom zone.
Use a bamboo roman shade
If you seek tons of natural texture and privacy while letting the sunlight peek through, bamboo roman shades should be your go-to choice. With its natural weave, a bamboo roman shade will convert the glare of direct sunlight into a filtered, dappled radiance. You could add a blackout liner if you want more privacy and prefer to control outside light better.
Invest in a classic roman shade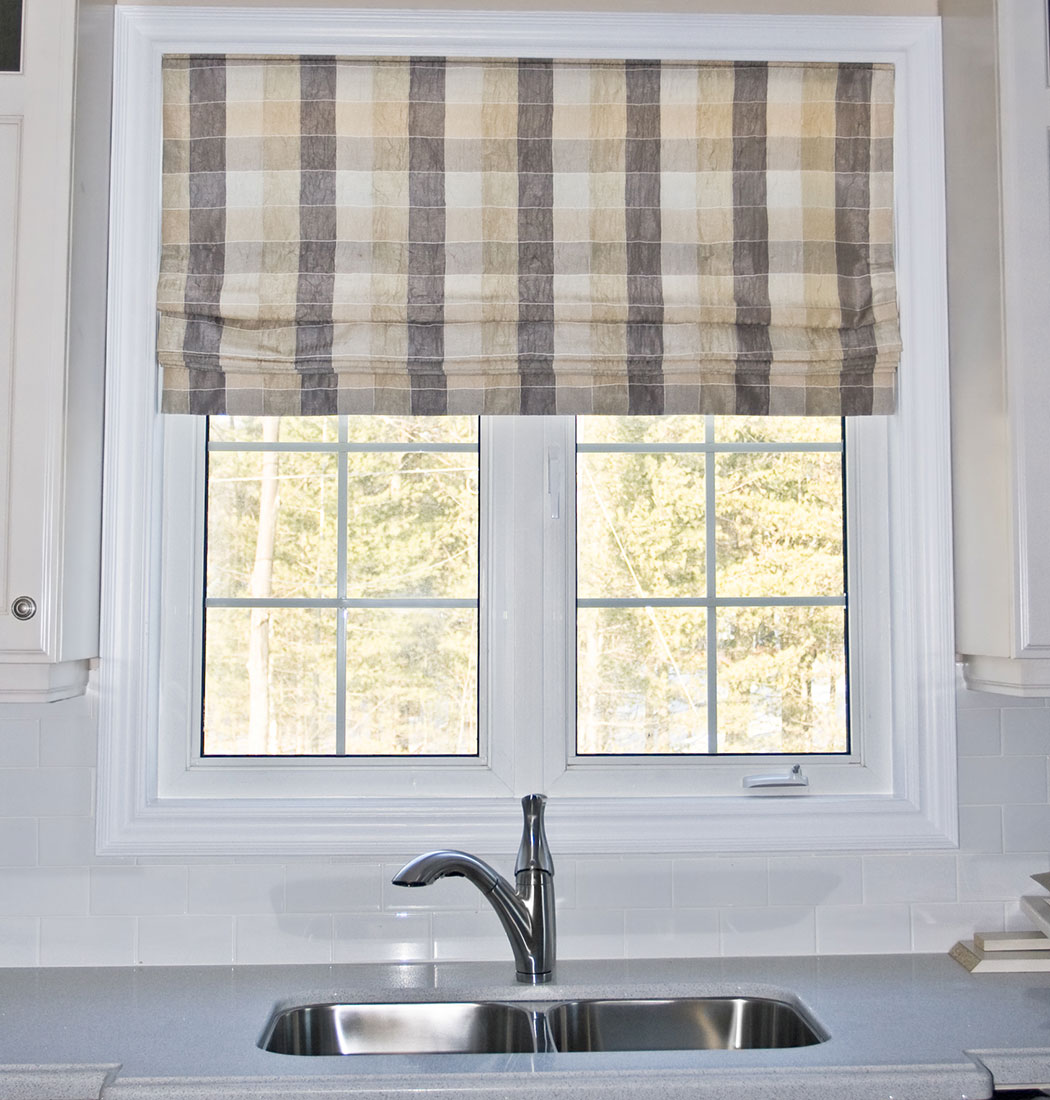 If you are looking for a bit of classic inspiration for your white and bright contemporary kitchen, a simple check-print roman shade that sets off the monotony of white and brings in some variety could be just right. Known as a classic staple in kitchen décor, such shades can add a soft, modern polish to your kitchen.
Bring in the net curtains
These curtains work well for letting a lot of natural daylight into your kitchen while giving the space just the right dose of privacy it needs. However, you should steer clear of cheap and shiny varieties. Instead, select either vintage net curtains in white or clean, sheer voile fabric to take your kitchen décor to the next level.
Layer them up and mix patterns
To add variety and character to your kitchen, you can layer up your curtains. For instance, you can use a sheer curtain with a colour-blocked one or a valence with a full-window curtain. You can even mix and match some exciting prints in the curtains you use over the sink and on your kitchen door to add a dash of style and fun to the space.
Consider blinds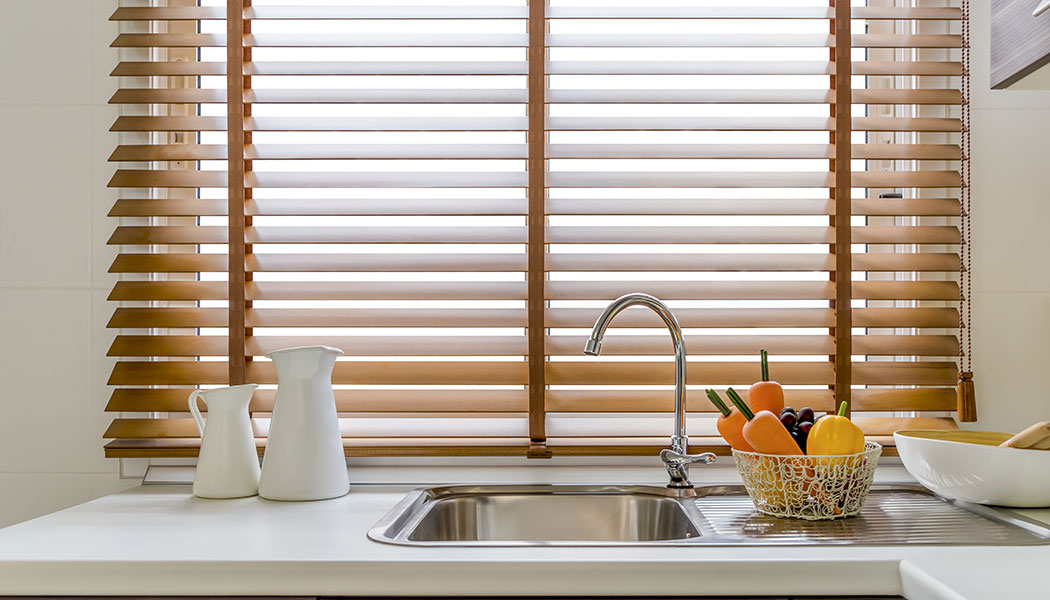 If you are looking for a simple, timeless, and versatile window treatment that doesn't involve any fabric, you can opt for blinds. Window blinds are ideal for smaller kitchens, but it doesn't mean larger kitchens can't use them. You could even try using a combination of curtains and blinds, which works especially well in open kitchen layouts with bi-folding doors.
Go ahead and use these design ideas to dress your kitchen windows and even doors with precision and style to define and enliven the heart of your home.