Give Your Kitchen A New Lease Of Life With Our 5 Actionable Décor Ideas
Your kitchen is perhaps the space where you spend a lot of time. From rustling up delectable dishes and entertaining your family and friends to gathering around the counter with your little ones, the heart of your home is most probably a busy place. So, it's important to design it in such a way that functions well, looks great, and brings you joy.
If you are looking for kitchen décor ideas to create a functional and practical space, we have got you covered. Our in-house designers bring you the top five modern décor ideas to create a charming kitchen without blowing your budget. Here's how you can do it.
Stick To A Simple And Elegant Colour Scheme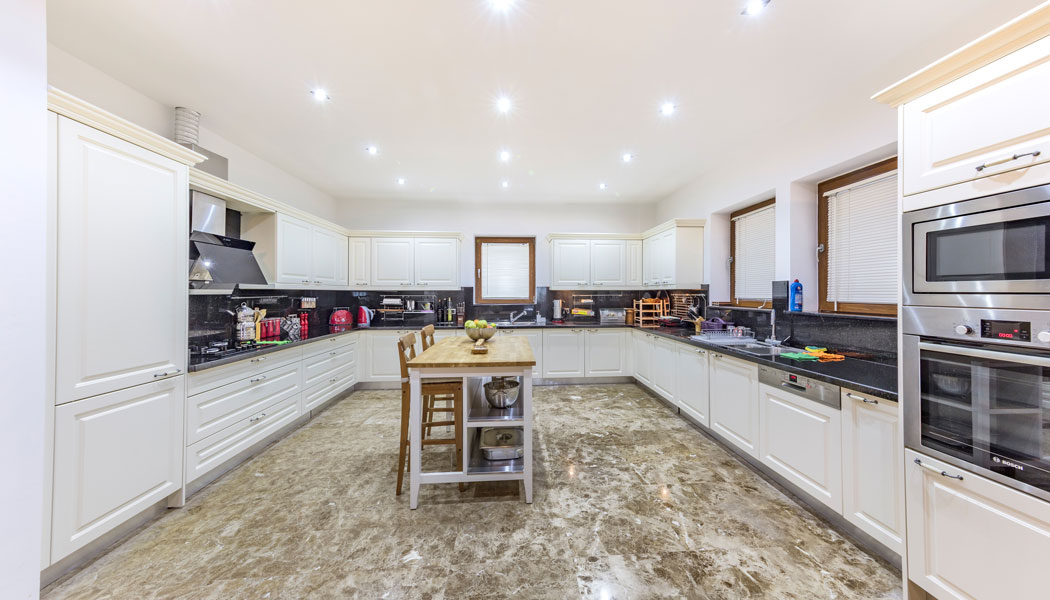 Instead of experimenting a lot with colours without knowing what suits your space the best, you can take a safer, more tried-and-tested route by keeping the colours simple and elegant. Whether you have a small kitchen or a big one, you can never go wrong with neutral colours, such as white, beige, black, brown, cream, and gray.
If your monochromatic kitchen décor makes the space look dull, you can always add a pop of colour via appliances, dishware, lighting fixtures, plants, or furnishing to make the kitchen come alive.
Make The Most Of Open Shelving In Your Kitchen Cabinets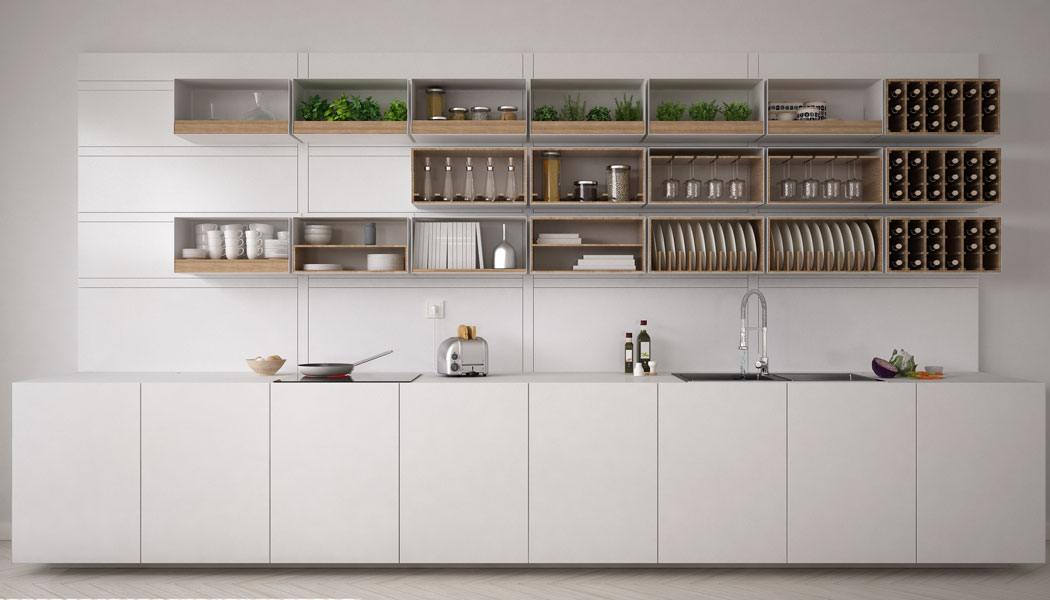 Instead of using closed cabinets throughout your kitchen, you can mix and match open and closed shelving. Open wood shelving cabinetry is ideal for displaying your favourite dinnerware, spice bottles, and pots and pans, along with a few framed photographs or potted plants to give your kitchen some much-needed warmth.
If you want, you can have a wall in your kitchen dedicated solely to open cabinets while others can be hogged by closed cabinets.
Stick to Clean Lines
Instead of ornate and fussy details, you should use clean lines in your kitchen, which is an integral element of contemporary kitchen décor. By keeping things simple and clean, you can create some breathing space in the room instead of making it feel cluttered.
For instance, you can organise bar stools around your marble kitchen island and the lights hanging from the ceiling in straight lines to give the space a "wow" effect.
Add Comfy Bar Stools
If your kitchen has a granite or marble counter and cabinets in neutral shades that make the space look somewhat boring, you can bring in some sleek, cushy bar stools.
For instance, dark wood stools with cushioned tops and decorated with nail heads can break the boring monotony of your kitchen while making the space look cosy and inviting. So, if you want to bring comfort and warmth into your kitchen, comfy bar stools could be just what you need.
Use Wallpaper
From beautiful florals and classic stripes to custom photos, prints, or illustrations, bespoke wallpaper in a material of your choice can transform your kitchen into an exciting space without compromising its functionality.
Just make sure to choose waterproof and heat- and fire-resistant wallpaper to ensure they continue serving you in the long run.
Your kitchen shouldn't be the dreaded space where you don't want to step unless it's really necessary. If you have always wanted to have your dream cooking space that's comfy, functional, and visually appealing, you can now turn your dream into a reality with our design ideas shared above.