A guide to buying stylish storage containers for your shelves
Food pantries are an essential space for every household. Organizing a home pantry allows long-term storage of grains, dry food supplies and many other kitchen essentials. Having a well-organized pantry is very useful since you can buy items in bulk instead of going for frequent trips to the market. However, to keep all your provisions well-preserved you need to have the best food storage containers too. Kitchen container sets in Dubai and the UAE are available in a variety of materials and have varying features. You need to consider all your options before purchasing any storage container.
Types of food storage containers in the UAE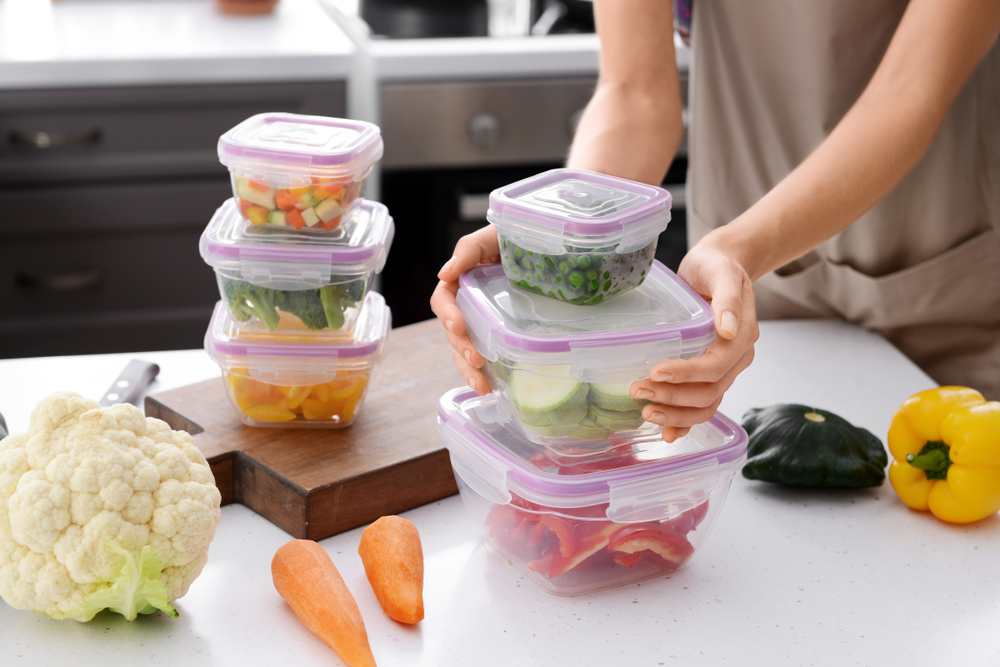 Metal – Metal containers are mostly made out of stainless steel or aluminium. Metal containers are quite durable, affordable and easy to maintain. However, metal containers have a few drawbacks as well. Stainless-steel is quite heavy and if the container is large then it can be difficult to handle. Aluminium is light but it reacts to acidic items and so maybe unsuitable for storing certain items. Metal containers also lose shape over time. Dents and indentations can alter the shape of the container giving them an unattractive appearance. Another disadvantage of buying metal storage containers for the kitchen is that they may not be air-tight. This will let in moisture and air-borne contaminants thereby spoiling the food.
Plastic – Plastic kitchen containers are light and versatile. They are easy to handle and can preserve food for longer. Plastic is very durable and contemporary plastic container sets for kitchens are made of food-grade plastic which means they do not react with the foods either. Plastic containers can be air-tight, waterproof and easily available. Plastic containers are good for storing both liquid and dry food items. However, plastic absorbs smells and there is very little resistance between the food stored in the container and the air outside. Over time, any plastic food storage container will need to be replaced since it will hold on to certain smells. Another point to note when buying plastic food containers is that the material should not be recycled plastic. Recycled plastic can result in contamination transmission which will harm the foods stored in the containers.
Glass – Glass is an inert material so does not react to any substance. It is impermeable to vapours and gas and provides a neutral barrier between food and the external environment. Glass does not hold on to smells and can be reused innumerable times. Glass containers can also be air-tight and water-resistant. But glass is heavy to handle and easily breakable.
Wood – Wood or bamboo kitchen containers are lightweight and durable. However, they are not preferred since they are very sensitive to moisture and are not airtight either. These days bamboo or wooden containers are preferred for storing only selected items such as tea or certain spices.
Things to consider when purchasing food containers in Dubai and the UAE
Apart from the container material, you need to consider a few other factors too to make food storage more efficient. Here's what you need to keep in mind:
Lids and seals – You need to use compatible seals for your food storage containers so that the foods are properly covered and fresh. The lids should be tight-fitting and spill-resistant. Air-tight seals are preferable since they can preserve the food items for longer. Some people may opt for colour-coded seals to make storage inventory easier. The different colours can be used to separate foods and ingredients.
Freezer safety – Food container sets need to be freezer-safe so that you can freeze food items if needed. Check the build of the containers to make sure they can withstand low-temperature conditions.
Dishwasher safety – If you are used to washing utensils in a dishwasher, then it makes no sense to buy food container sets which need to be hand-washed only. Even if you do not use a dishwasher, it makes more sense to invest in dishwasher-safe containers since you never know if you might invest in a dishwasher in future.
There are numerous options in kitchen storage containers available in Dubai and the UAE. You can get the best quality kitchen storage sets online at the best prices in the UAE. Take your pick of plastic kitchen containers, glass containers, small food containers or large containers to meet every storage requirement for your kitchen. Buy the best kitchen food storage containers to ensure that your pantry is always well-stocked with properly preserved food items.