7 Lovely Dining Table Decorating Ideas to Implement
Since your dining table is your dining room's focal point, you shouldn't skimp on its style. A beautiful and stylish dining table is at the heart of every meal you share with your family and every party you throw. You need to ensure your dining table lives up to the occasion, small or big, and makes your dining room special, no matter what time of day or night it is. Irrespective of whether you have a small dining table or a formal setup with a stylish set of table and chairs, there are a lot of easy-to-implement dining room decorating ideas. To help you get your dining table party-ready, here are the top seven decorating ideas you can implement.
Use fresh blooms and live plants
Fresh flowers and fresh-cut foliage from your own backyard can bring instant beauty to your dining table. You can position them in a vase made of clay, terracotta, glass, or marble on your dining table. You may even beautify your dining table using tiny plants like ferns or money plants. You can have pots holding them displayed on your dining table or use decorative mats or trays to showcase them. Ideally, you should experiment with the colour of flowers and plants and how you position them on your dining table to ensure they align well with your room's overall décor. If you can't have fresh blooms or live plants, you may even use faux plants or flowers to enliven your dining table.
Position a fruit bowl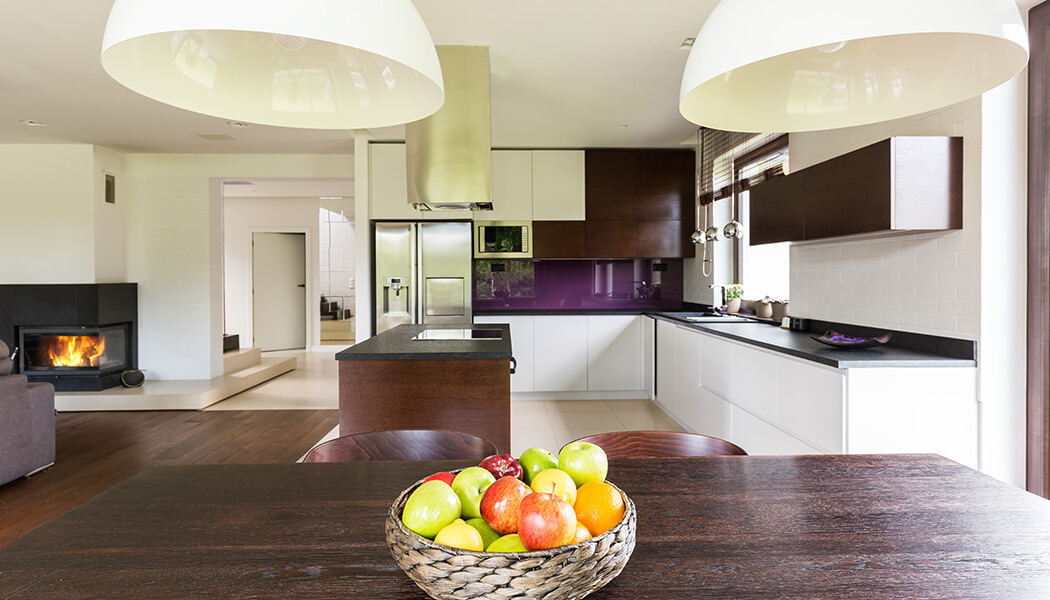 Fruit bowls are great décor ideas for your dining table as they help create a natural and exotic ambiance almost effortlessly. You can use a glass bowl or wicker basket to hold your colourful fruits, thus adding an aesthetic element to your dining table. You may even shop around for fruit bowls made of metallic wire, wrought iron, melamine, porcelain, cast iron, and stainless steel if you feel they suit your dining room's overall décor better.
Make your candlesticks a centrepiece
Candlesticks are a classic addition to any dining table. In case yours are especially attractive, you can turn them into your table's centrepiece. For instance, beautiful wooden, silver, or marble candlesticks holding candles of matching or complementary colours can be the right decorative element for your dining table. They will attract the eye while adding cohesion and contrast in equal measure to your dining table.
Match your table with your room's décor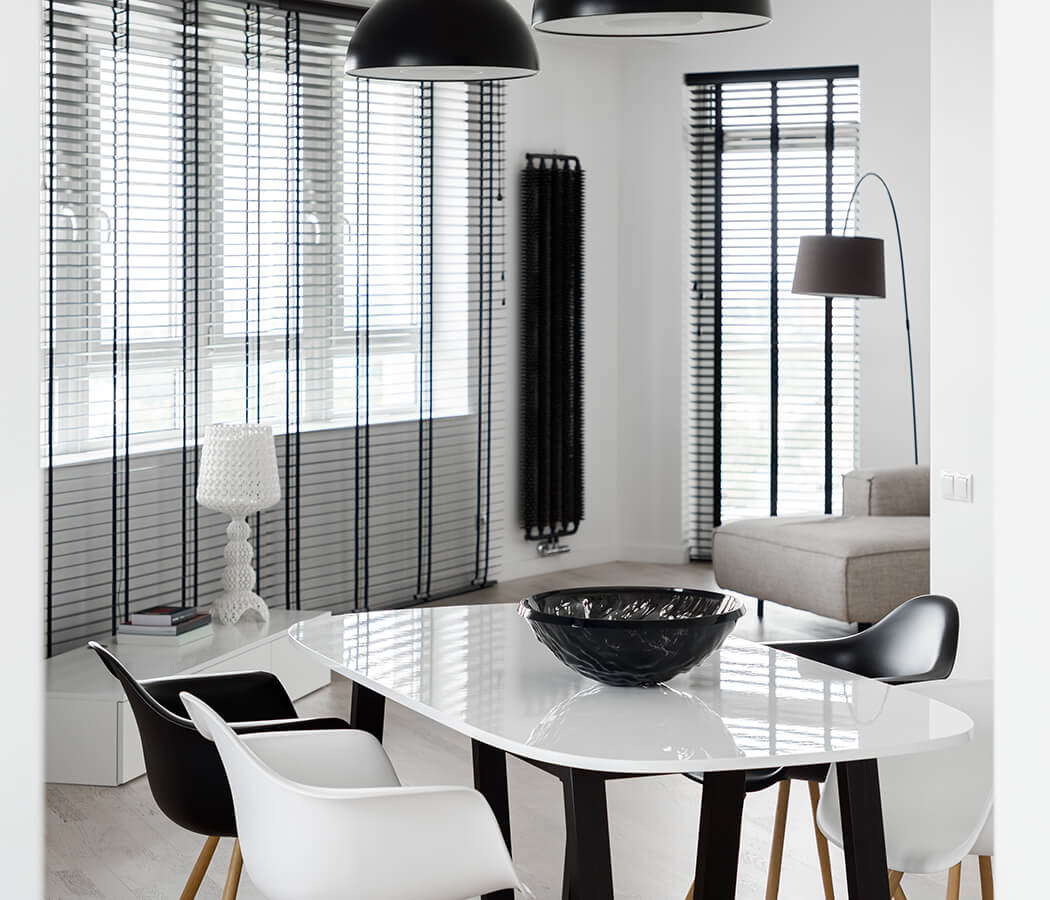 Though people often look for contrast when decorating their dining tables, you can take a break from the trend and match it with your room's décor instead. For instance, if your dining room has a black-and-white colour theme, having a white marble table with a black decorative bowl atop, black legs, and matching black and white chairs around it will create a beautiful cohesion in the space.
Bring your favourite pieces together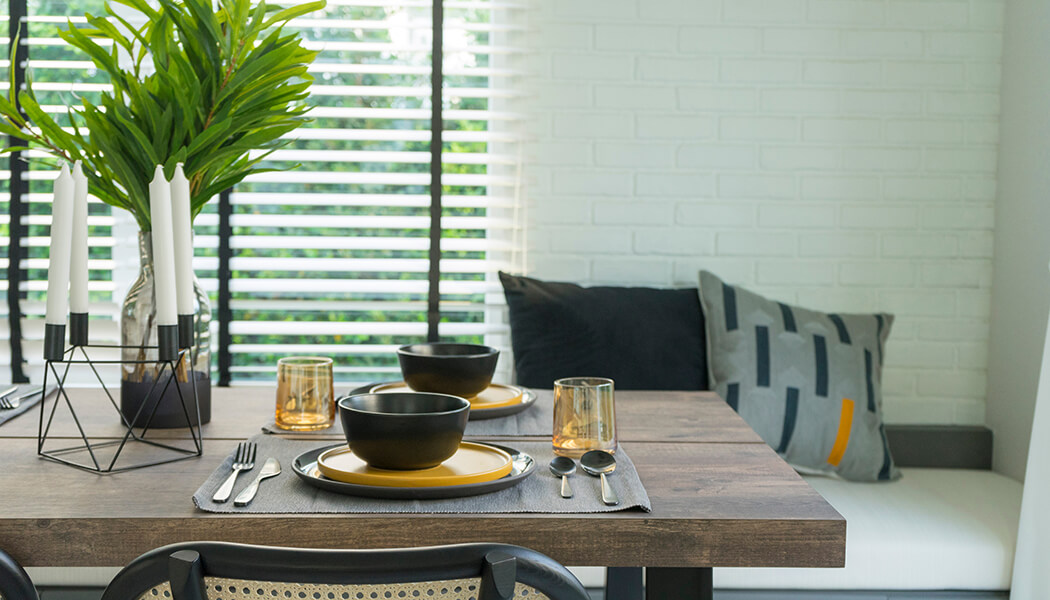 When you cluster a few items together, they look related and can make your dining table a creative centrepiece that draws the eyes in. For instance, if you have fresh blooms in your flower vase, a beautiful pair of candlesticks, and a colourful fruit bowl, you can put them together on your dining table and notice how the whole looks much better than the sum of its parts. Though clustering works especially well when your items are similar in size, it also tends to hold up when your pieces are diverse.
Experiment with asymmetry
Though it's the norm to position your centrepieces in the middle of your dining table, you can chuck the norm to play with asymmetry for fun. For instance, you can arrange your centrepiece (a fruit bowl, a flower vase, etc.) off-centre and notice how it transforms the space. You just need to ensure that the off-centre placement looks adequately deliberate and not accidentally unbalanced.
Keep your favourite books at hand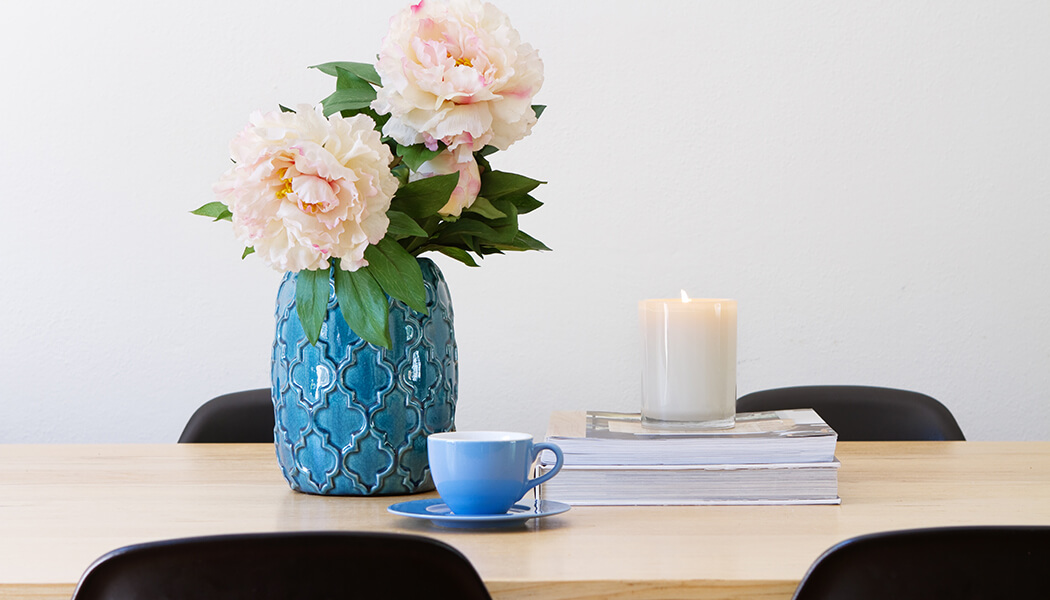 Whether you are an avid reader who reads a lot at the dining table or not, it's worth keeping a few of your favourite books handy by placing them on the dining table. You may either showcase a handful of coffee table books or decide in favour of a small stack of your go-to reads to give your dining table a somewhat distinctive look.
You should have fun decorating your dining room table. Instead of following rules and standard ideas to a T, experiment to find what suits your preferences and your dining room's overall décor well, and don't be afraid to make bold and unusual choices. The key is to play around with multiple elements, take risks, and backtrack if you find your choices not working out the way you thought they would.