5 Expert Tips to Maintain Your Wooden Cutting Board and Increase Its Longevity
Although cutting boards are available in different materials like plastic, granite, or silicone, wooden cutting boards are likely to be the most gentle on your knives and last the longest. These are the most commonly used cutting boards because they are both aesthetically pleasing and practical. However, while a good-quality wooden cutting board can be an excellent centrepiece in the kitchen, you need to remember one vital thing. The board is made of wood, and hence, the process of maintaining and cleaning it requires a different approach than what you'd do with most of your other cooking gadgets.
Here, we bring you five expert tips to help you clean and maintain your wooden cutting board for years to come.
Remove stains from the cutting board quickly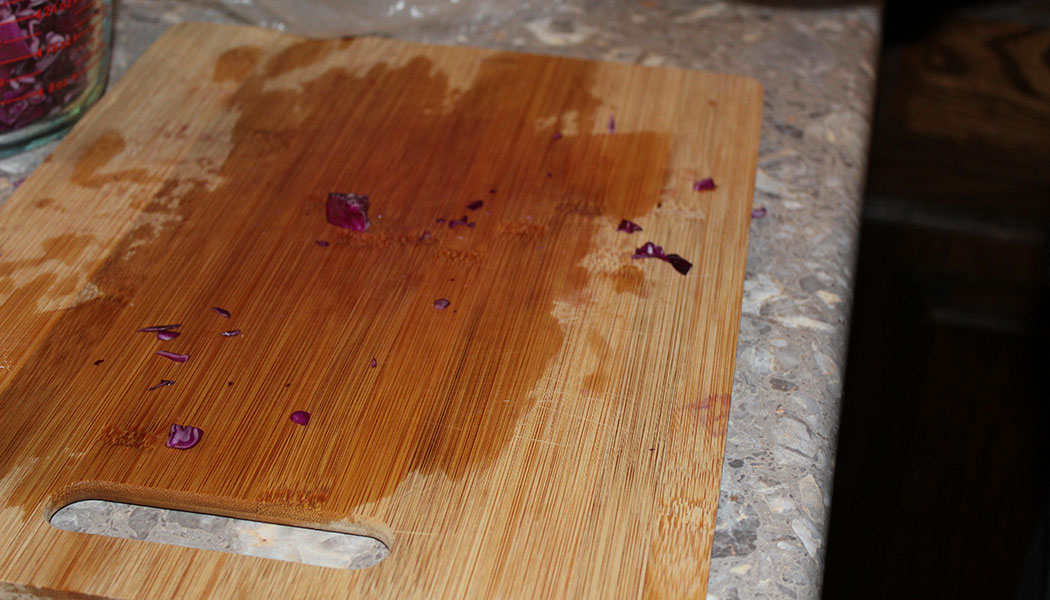 Removing stains from a wooden cutting board can be difficult as there isn't much that can be done about them. So, it's best to wash the board immediately after using it. This will keep the stain from getting excessively saturated into the wood. If the stains are on the board for some time, use fine-grit sandpaper to remove splotches. Be sure not to do too much scrubbing as it may create dents on the cutting board.
Use white vinegar to eliminate odours
Wooden cutting boards, particularly the old ones with several cuts on the surface, sometimes become stinky after food particles get stuck in the cuts. Use white vinegar to treat the board. Pour vinegar into a spray bottle and generously spritz the board in case the odour is mild to moderate. Allow the vinegar to sit for a couple of minutes, and then rinse off the cutting board with water. If the odour is difficult to handle, you may dunk the entire board into a sink full of white vinegar. Keep it there just for a minute or two, or else, it may crack or split. When done, rinse it off with water.
Always hand wash your cutting board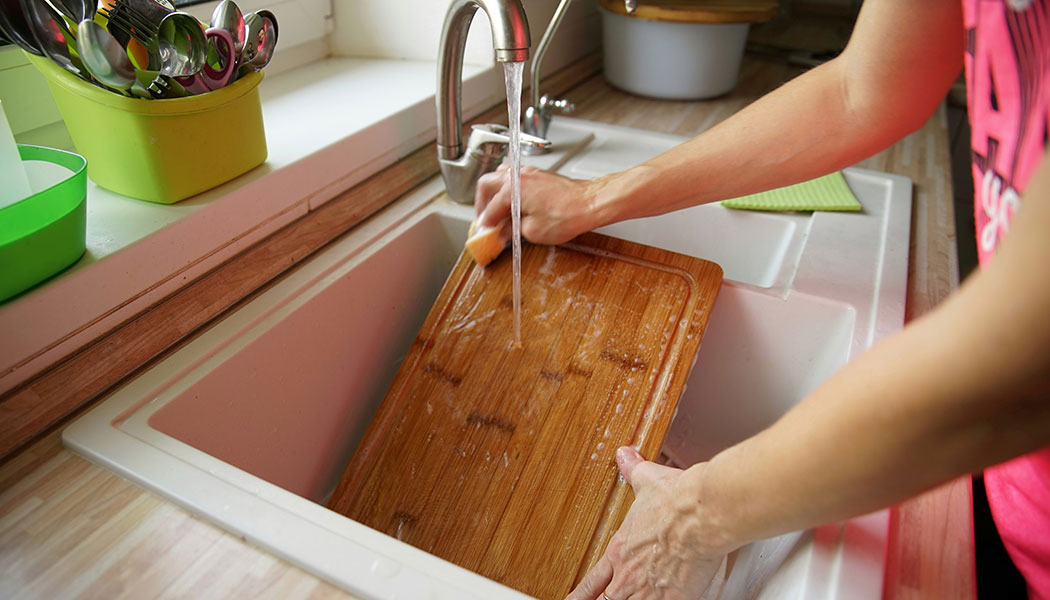 When you use the cutting board on a daily basis, you should hand wash it with warm soapy water to expand its lifespan. Never submerge the cutting board in water for prolonged periods or place it in the dishwasher. The steam and high heat in a dishwasher increase wood's moisture content, which may lead to cracking and warping once the board becomes dry. When cleaning a wooden cutting board, ditch the ready-made cleaning agents laden with chemicals. Instead, use baking soda, white vinegar, and lemon juice.
Oil the cutting board to maintain its shape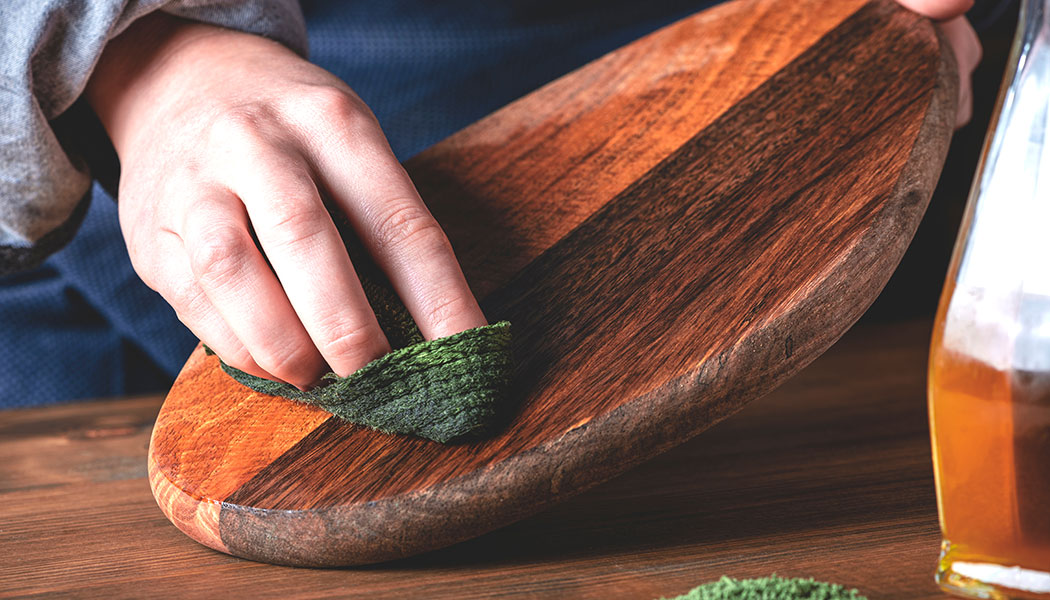 Depending on the frequency of using the wooden cutting board, oil it once or twice a month to season it. Use a food-grade oil instead of coconut, olive, or avocado oil, as those may become rancid. There's no need to have puddles of oil on the board. Just apply an even coat to cover the wood. You can also pour a small amount of oil onto the board and use a clean paper towel to distribute it across the entire board's surface. Let the oil sit for thirty minutes, and then wipe off the additional amount of oil, if any.
Allow the board to air dry evenly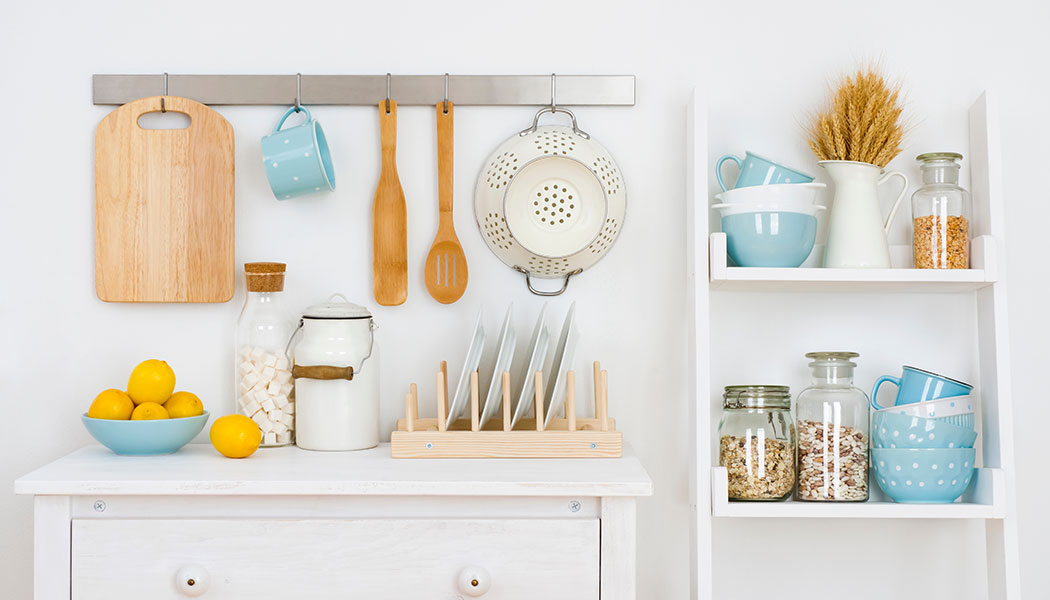 Once you complete washing the cutting board, it starts to soak up some water and expands naturally. Then the board naturally contracts when it gets dried. Although it's a completely normal process, it only happens when you let the board dry evenly. First, towel off the board as much as possible and then place it in a drying rack to ensure that all sides get equal exposure to the air. Never rest the board flat on a counter, as that'll make its bottom contract unevenly. This may cause the board to warp or damage its glue joints.
Although the tips mentioned above will help you maintain your wooden cutting board for decades, the board may sometimes start to warp. When heavy cracks develop or the glued joints begin to loosen up, bad bacterial build-up may begin. Since it will make the food unhygienic, it's best to buy a new board as soon as possible.