14 Easy-Breezy Kitchen Décor Ideas to Create a Unique "Wow" Effect
As the official heart of your abode, your kitchen should reflect your personality and style. Whether you have limited square footage or an expansive space, there's no dearth of design ideas to make your kitchen your home's showstopper that wows family members and guests alike. When designing your kitchen, you should strike a balance between aesthetics and functionality, because a kitchen that looks beautiful but fails to function well won't be of any use. If you are ready to get motivated, we bring you the top 15 design ideas to give your kitchen a facelift and add a unique "wow factor" to the space.
Pick a colour theme to create the right mood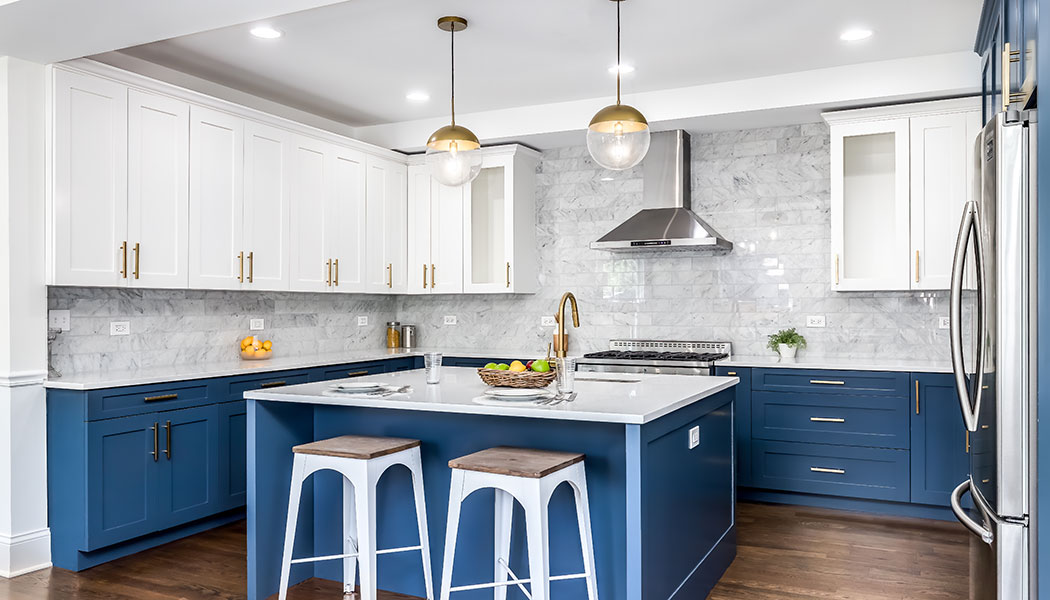 For a relaxed beach vibe, the classic blue-and-white colour theme can work wonders. Again, dark red can be right for a bold and vibrant kitchen, while pink can add a feminine charm to it. From your walls and backsplash to the flooring and utensils, stick to a colour theme to create the desired ambiance.
Add character to the space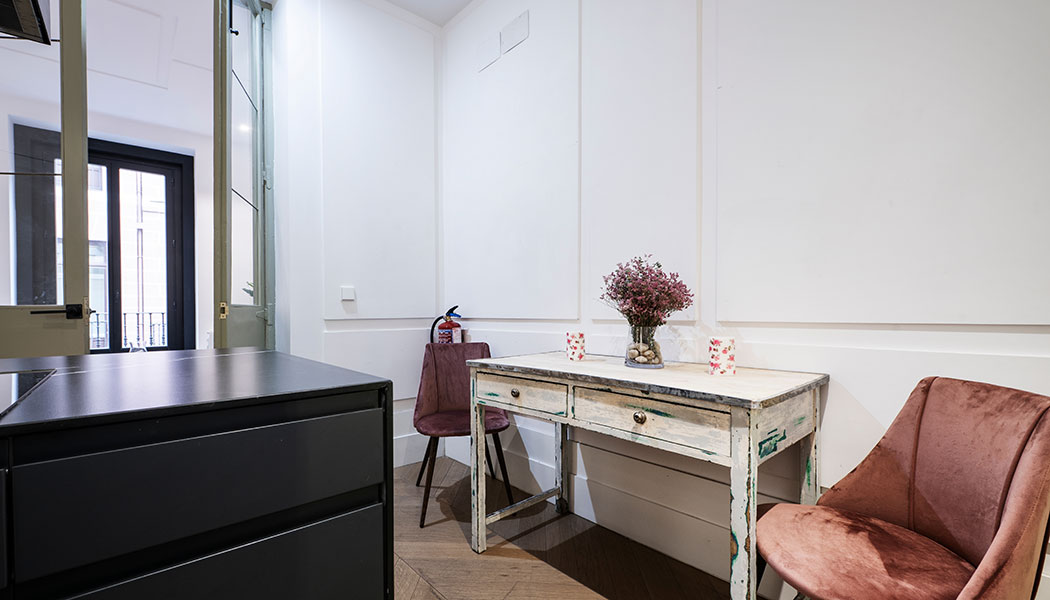 Be it upholstered chairs or a pickled wood side table, you can use unique, statement pieces to add character to your kitchen. If you have a small kitchen, you can position a statement piece of furniture in a corner to create a specific zone that has a welcoming vibe.
Use open shelves to show off your kitchenware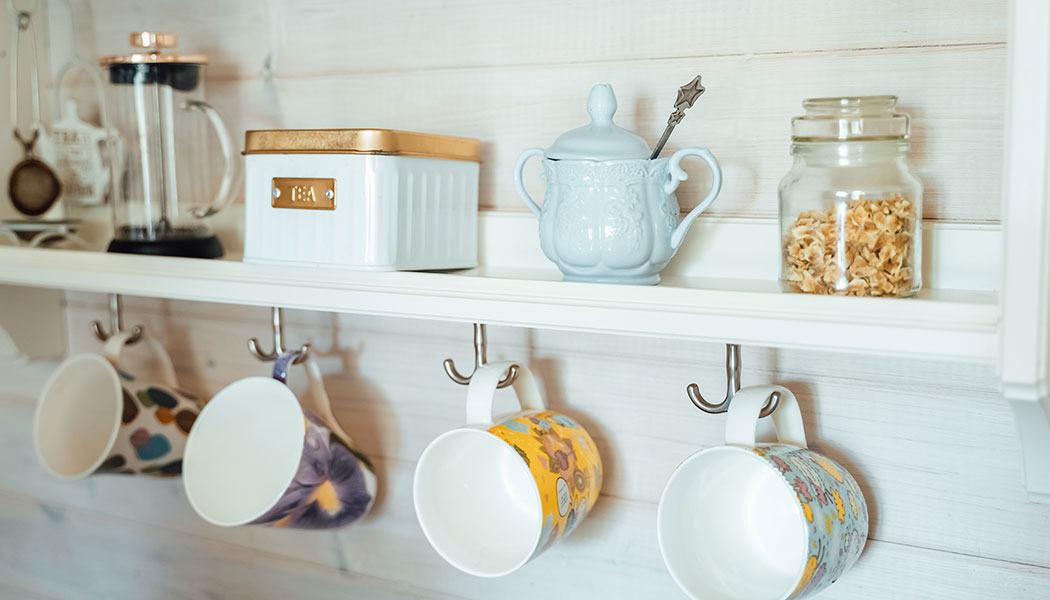 Displaying your colourful kitchenware on open shelves will add a dash of cheer and colour to the space and make it feel inviting. From cups and saucers to dinner plates, spoons, ladles, sugar bowls, strainers, ceramic ware, and more, you can show them off on your open or floating shelves to add a pop of colour to the space.
Use tiles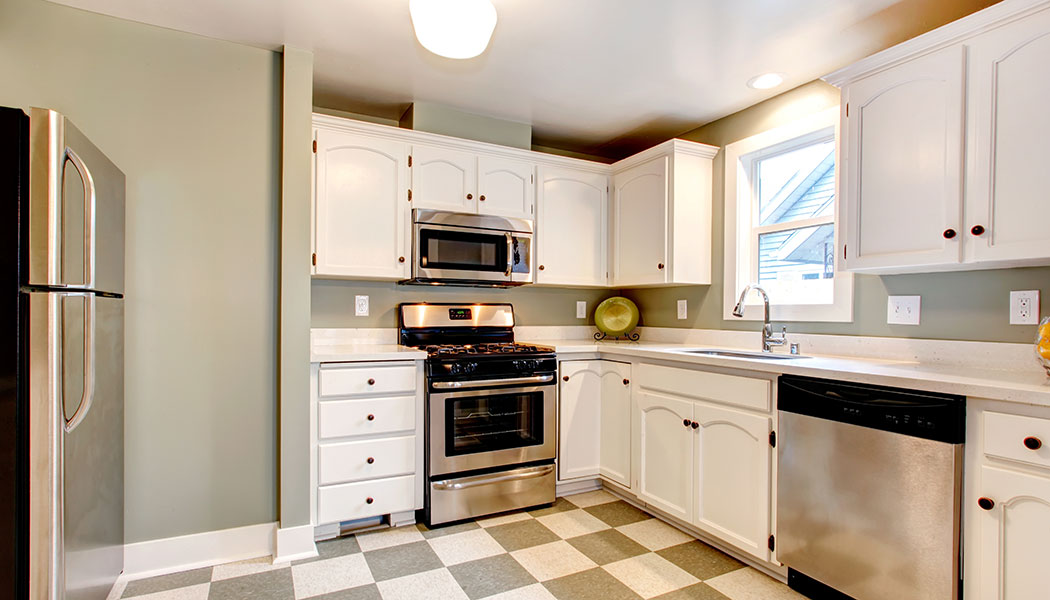 From floor tiles in beautiful geometric patterns to a tiled backsplash and wall tiles, there are diverse ways to leverage the power of tiles to make your kitchen look stylish and impressive. If you can't splurge on tiles but want to have the look, considering faux tiles or wallpaper that mimic the look and feel are worth considering.
Use window treatments
If your kitchen wall has one or more windows, adding a pretty treatment that won't block the light completely is a good idea. This will add a decorative element to your space, help control light, and even let you have privacy when needed. For instance, you can use valences, blinds, or café curtains to add some privacy, colour, and texture to the space to spice it up.
Use practical seating arrangements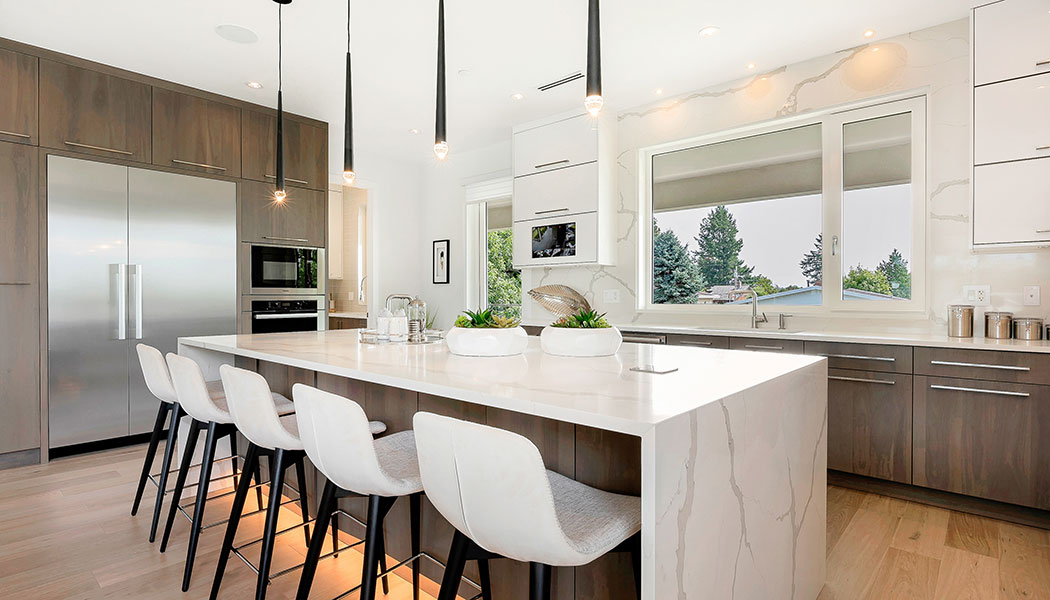 Lining up your kitchen island with bar stools helps create a comfortable seating arrangement for grabbing breakfast or your favourite beverage. However, if you have kids at home, bar stools with a backrest are safer and more comfortable options than their backless counterparts.
Add some drama with a checkerboard floor
With the classic black-and-white checkerboard floor, you can add some drama to the heart of your home. If you want to experiment with colours and go bold, you may choose an eclectic colour like orange in combination with white for your checkerboard floor.
Design a breakfast nook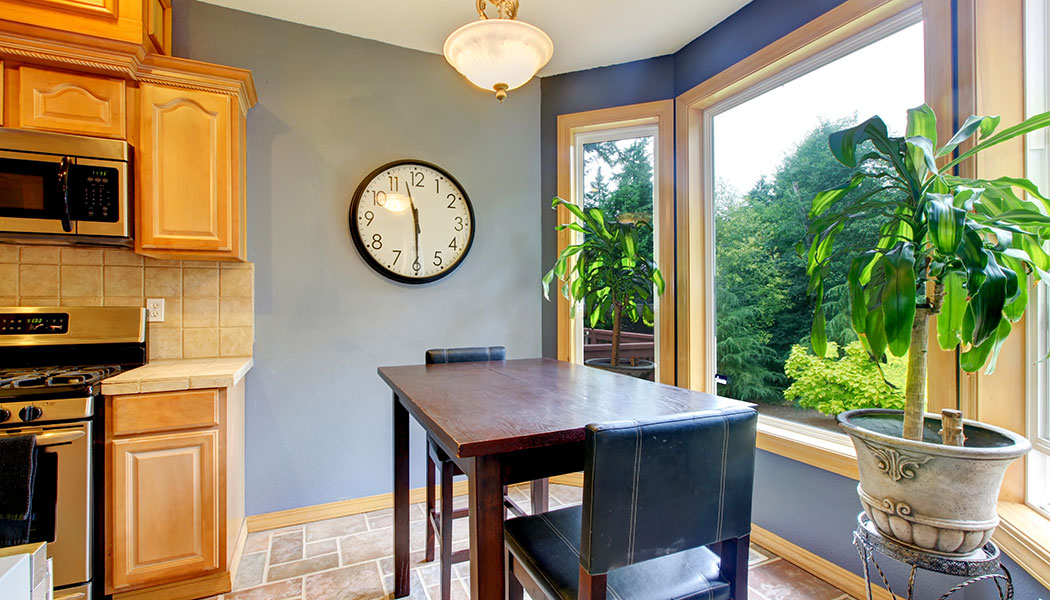 If you have windows in your kitchen with a view, you can create a breakfast nook in this corner. From the standard round or square table and chairs to single-seat banquettes and a built-in metal table, upholstered chairs, and custom banquets with colourful and comfortable cushions, there are diverse choices for you to select from.
Use a colourful backsplash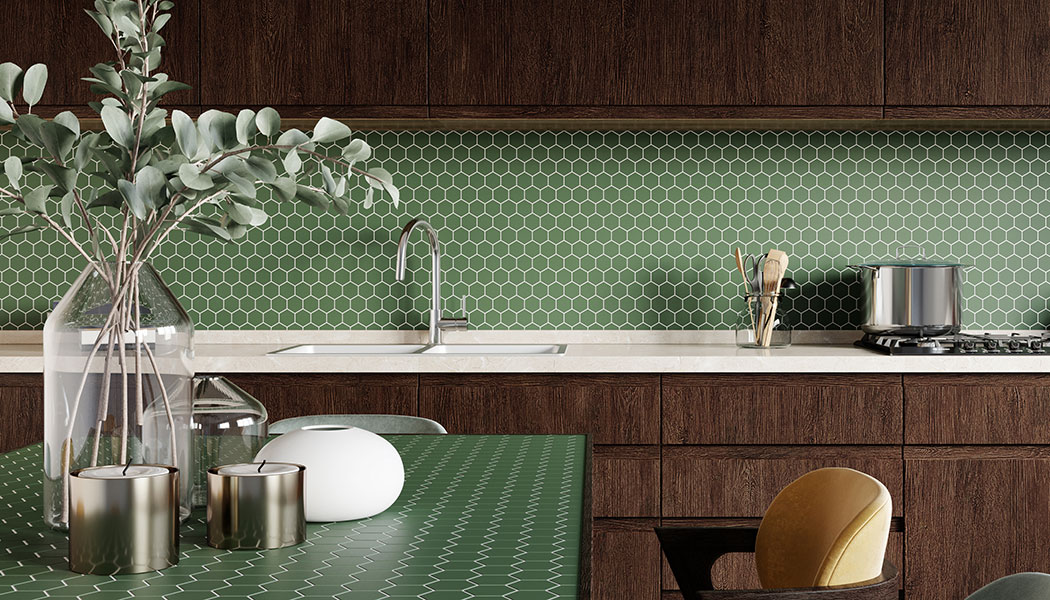 With an eye-catching backsplash, you can give a cool vibe to your space while protecting the kitchen walls from splashes. For example, a hexagonal green mosaic backsplash can stand out in a kitchen with wood cabinets. To add warmth to the space, you could consider adding a wood ceiling and tractor-seat barstools.
Add some greens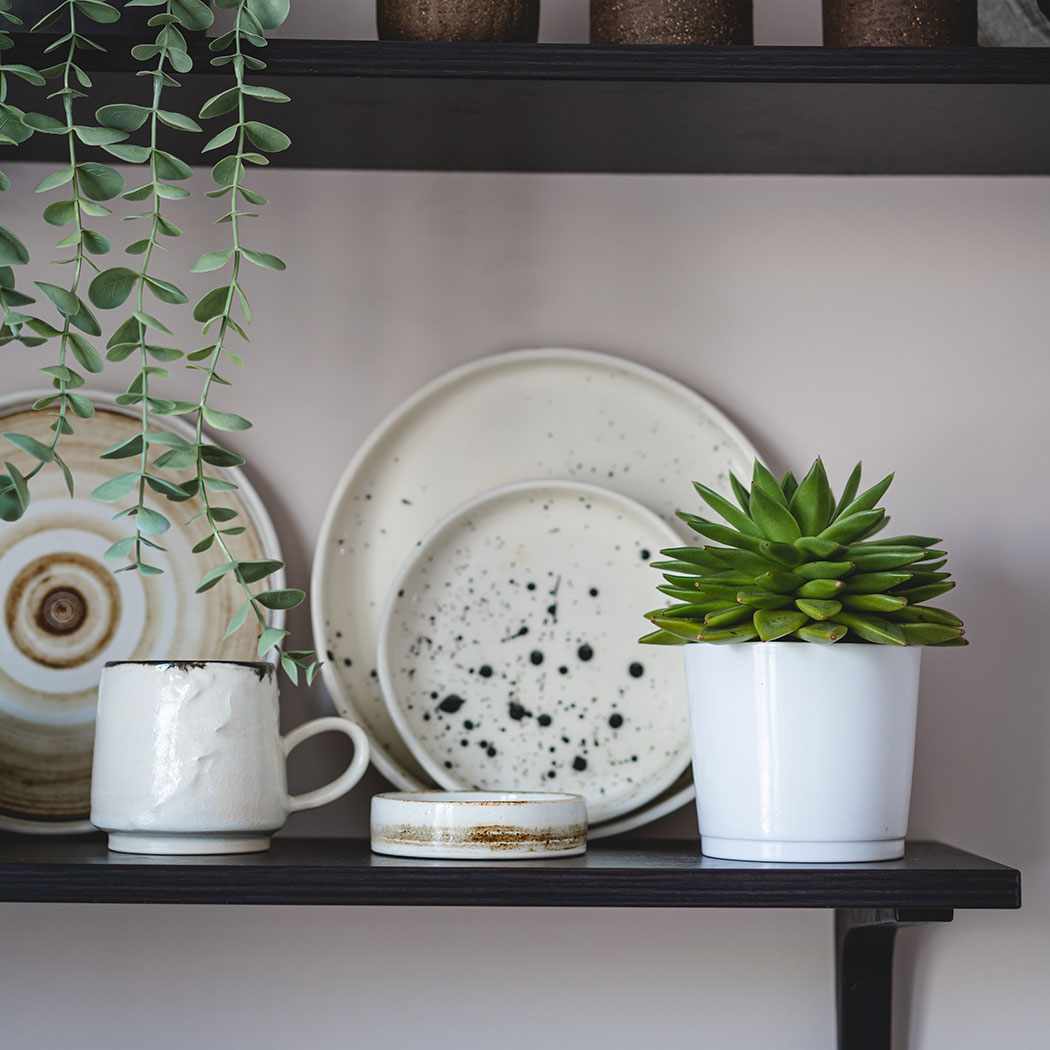 Bringing the natural elements can enhance your kitchen décor and create a relaxing ambiance. From potted plants and herbs to crawling creepers like the periwinkle or ivy, you can position some on your sunny windowsill, countertop, kitchen island, or open shelves to enliven the space.
Bring in the blooms
If you want to turn your kitchen into a happy space, nothing works better than some fresh booms. By displaying fresh, seasonal flowers on your kitchen countertop or dining table, you can bring new life and energy into the space and add to its beauty and vitality.
Put your fruits on display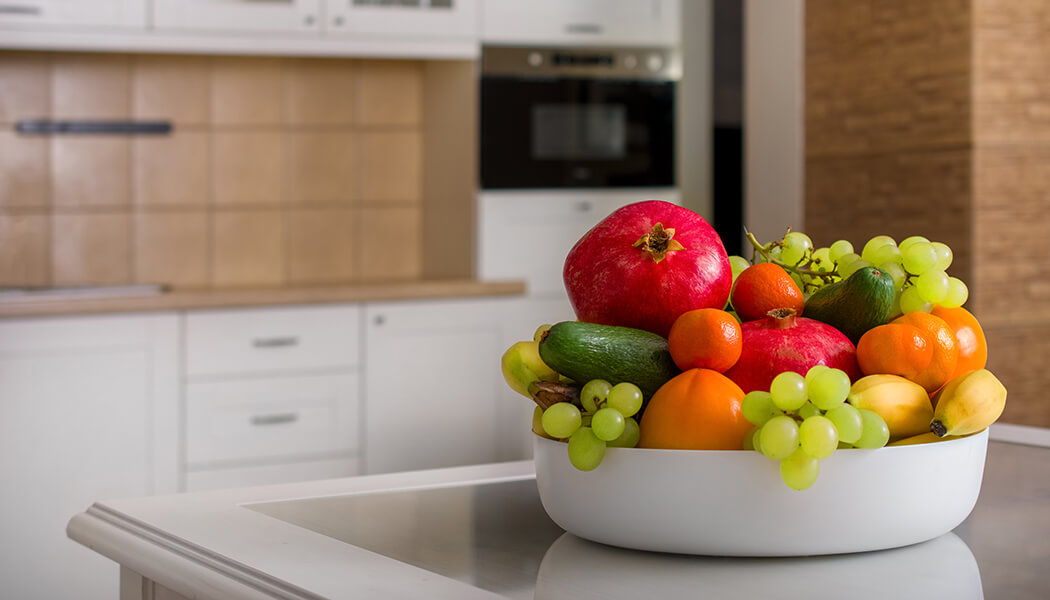 Keep a bowl full of fresh, seasonal fruits on your countertop or breakfast table to add a pop of colour and cheer to the space. If you don't have them, displaying a bowl filled with assorted artificial fruits on your kitchen table or adding a fruit plant to your kitchen shelf are ideas worth a try.
Drop your floor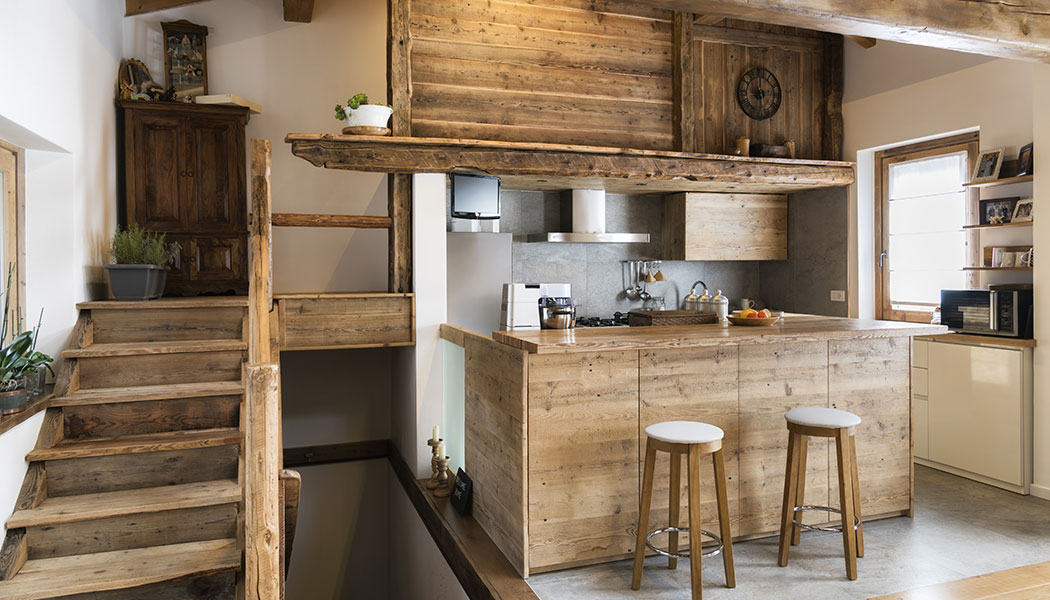 With a dropped floor, you can make your rustic kitchen feel more special and look larger. If the stairs leading to your kitchen have exposed wood and the kitchen itself has cabinets, bar stools, and a countertop made of wood, the entire setting will ooze a unique farmhouse vibe that's pretty hard to resist.
Paint a side of your refrigerator with chalkboard paint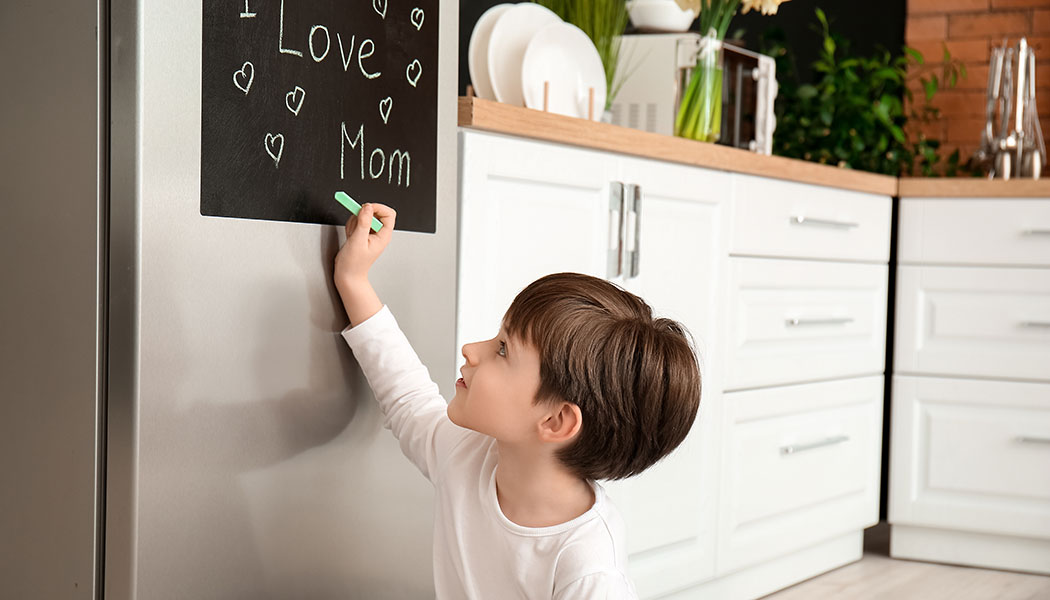 If your refrigerator is positioned in your kitchen, you can paint an entire side or a particular area with chalkboard paint. This will give you a space to scribble notes, jot down to-do chores and grocery shopping lists, and even let your little ones draw, doodle, or write, all of which add a personal touch to the space.
Whatever be your kitchen layout, you can try these design ideas, one or a few at a time, to decorate your space and grab the eyeballs and attention of your guests and visitors.