Top 10 Kitchen Island Organisation Tips to Optimise Storage Space
Do you have a small kitchen or a big one that almost always feels cluttered and short of adequate storage space? If yes, perhaps you need some easy and smart kitchen organisation tips. Though your kitchen island anchors the space, can function as an additional work surface and eating spot, and even offer storage space, it's often neglected. You can implement some practical storage designs for your kitchen island to make it serve you well. You just need to remember that you should store things the right way. Else, despite having several cabinets and drawers integrated into your kitchen island, you can still fall short of space. Remember – even when you have all the storage space in the world, you still won't have enough if the things you are storing in them are completely disorganized.
If you need some effective kitchen island storage organization ideas to make the most of your storage space and even create more, the following tips and tricks could help make your kitchen less chaotic and more functional.
Install a kitchen carousel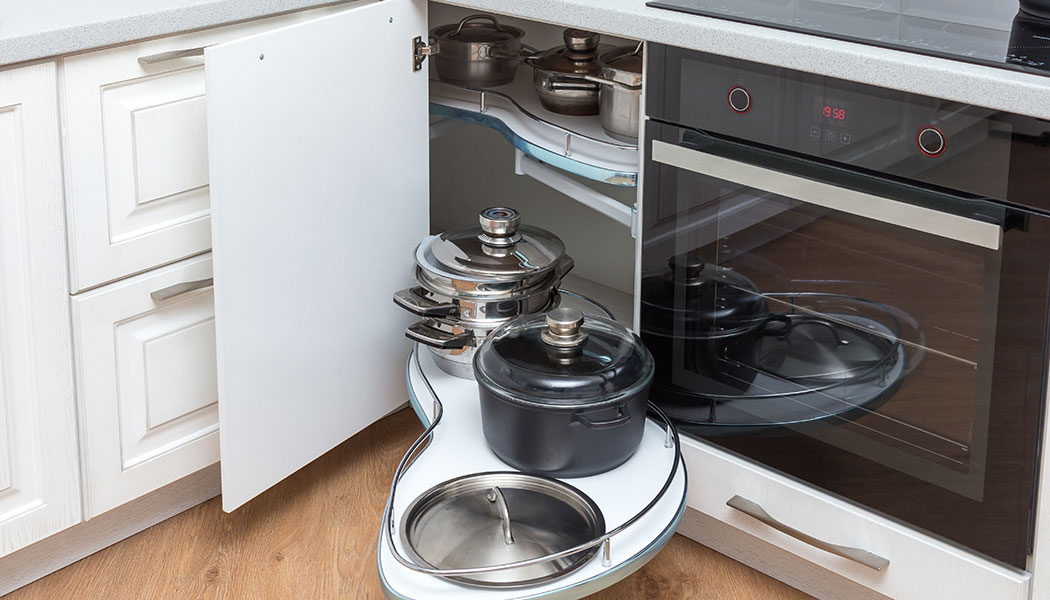 If you have a U-shaped or L-shaped kitchen layout, you can fit a kitchen carousel in the corner of your kitchen island, which can be either pulled out or rotated. From acting as spice racks to letting you store your sauces, pickle bottles, tinned food, and more, these carousels can help maximise the use of space.
Use pull-out utensil drawers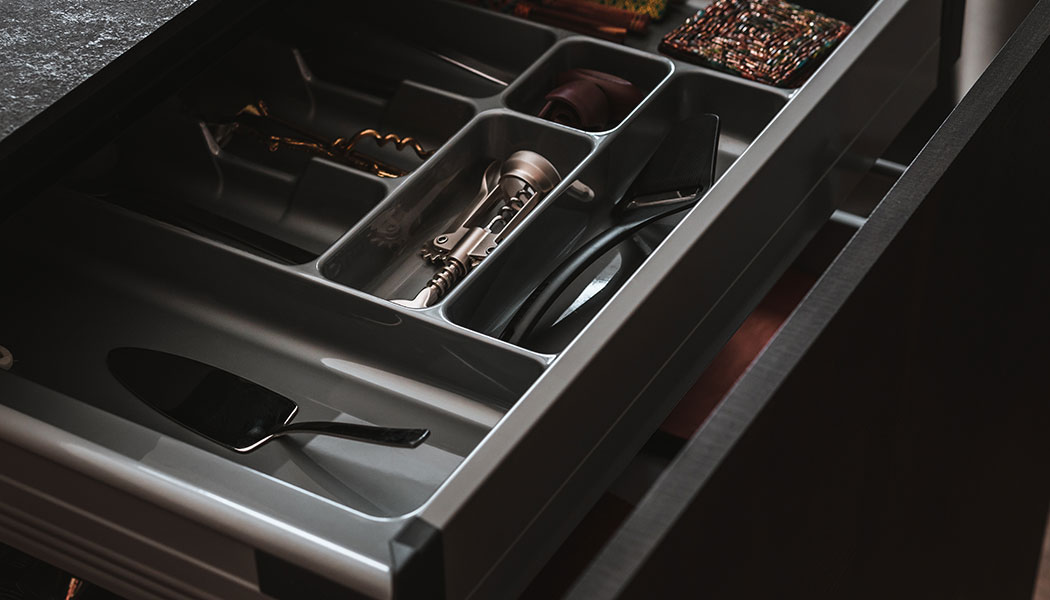 Instead of deep base cabinets underneath your kitchen island, you can use roll-out drawers to store your pots, pans, ladles, spoons, knives, and other utensils in an organised way. This way, you can easily find what you are looking for without any hassle and won't have to kneel or hunch down as you will just need to pull out the drawer.
Incorporate a bookshelf at either end
If you need to keep your go-to cookbooks handy in the kitchen so that you can grab and flip through them quickly and easily, creating a built-in rack or bookshelf at either end of your kitchen island is a good idea. This will not just help keep your cookbooks organised but even give your island a pop of colour and texture to create interest.
Create a wine fridge or storage unit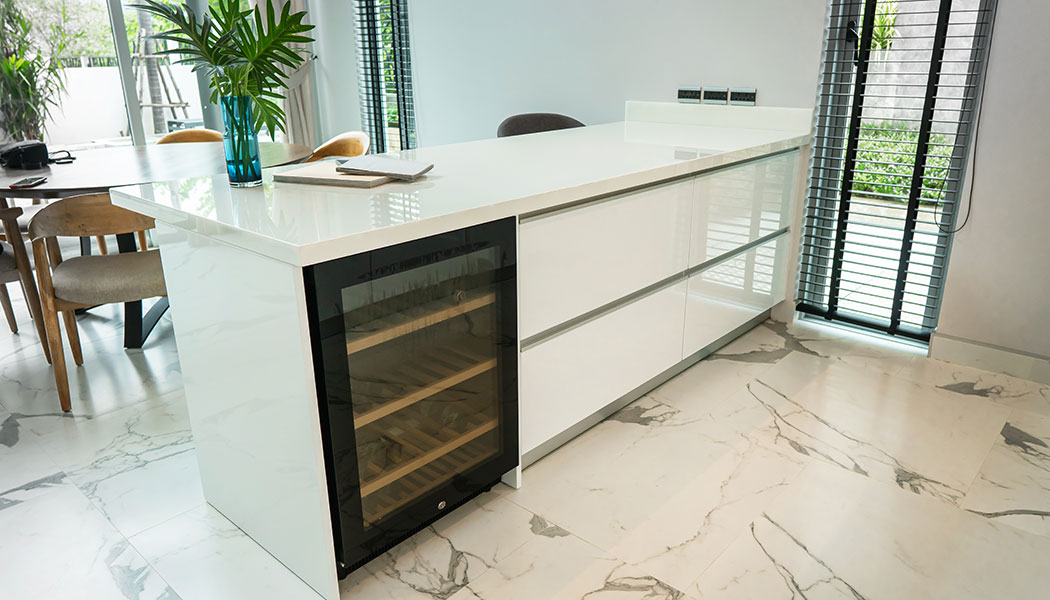 To make your kitchen the ideal location for socialising and entertaining guests, you can create a wine fridge underneath your kitchen island. You may also have a statement island home bar with a wine storage unit or shelf to store and showcase your favourite beverages and glassware.
Mix and match open and closed storage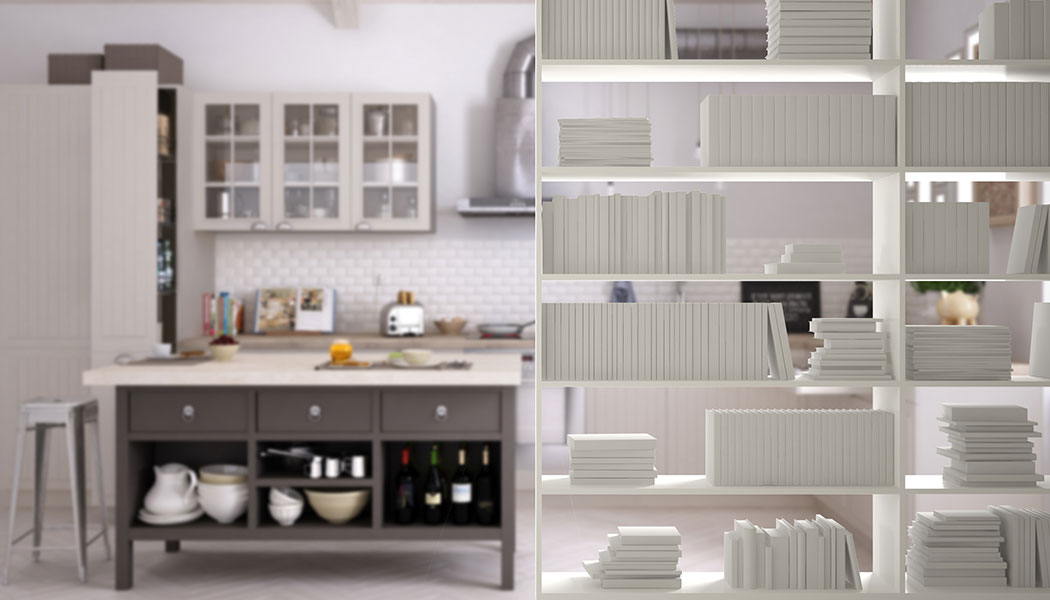 To optimise storage under your island, you can combine deep shelves behind closed cabinetry with multi-layered open shelves. Apart from helping you declutter your island and tidy up the pots and pans, such mix and match storage will also let you easily access what you need when preparing delectable dishes.
Integrate your appliances for a streamlined kitchen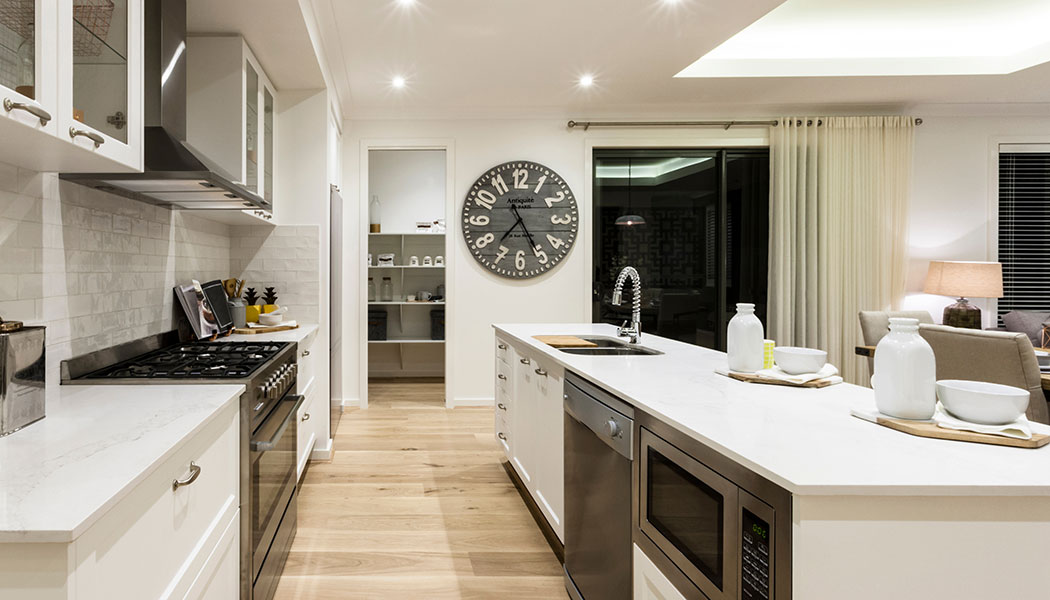 You can integrate a freezer, oven, induction hob, dishwasher, or stove into your kitchen island to make your space appear bigger and less cluttered. However, when integrating an appliance, you should always ensure there's adequate ventilation so it won't become too hot and cause a fire risk.
Create a digital hotspot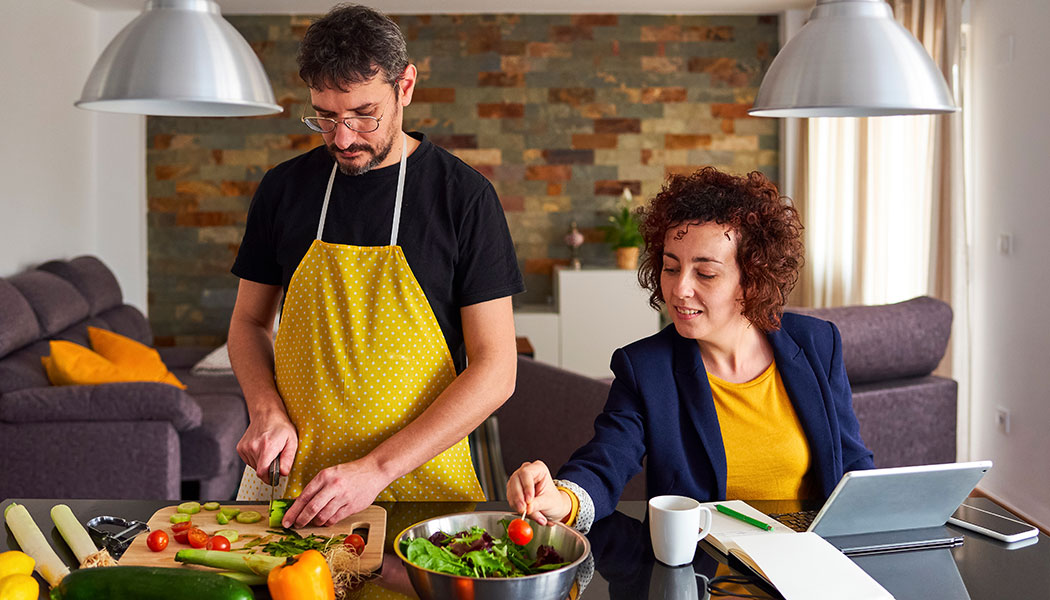 Whether you use the kitchen island as your workspace or often refer to your tablet or smartphone to find a recipe, there's no denying that technology is being increasingly used at the kitchen island. Thus, it will be prudent to set up a drawer underneath your island for charging phones, tablets, and laptops. This can also serve as a handy place to store all those things you usually fail to remember where you left them.
Turn your island base into an extensive storage area
Instead of lining your walls with storage units and shelves, you can turn your entire island base into an extensive storage space with large, matching cupboards. From different cooking appliances to small and large kitchenware, you can store them all conveniently in these cupboards.
Use the space atop your island wisely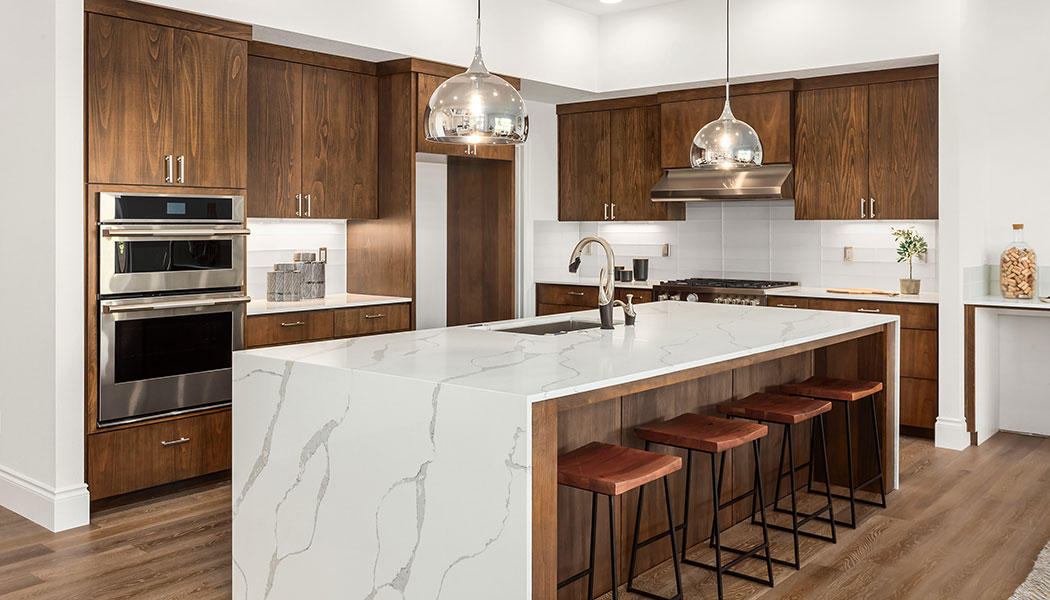 Though you want the island top to be clutter-free, you can earmark specific zones and use them to store and display certain items, such as a ceramic fruit bowl, a vintage chopping board, etc. This way, you can add a personal touch to the space while imparting an organised and homey feel to the island.
Tuck in your bar stools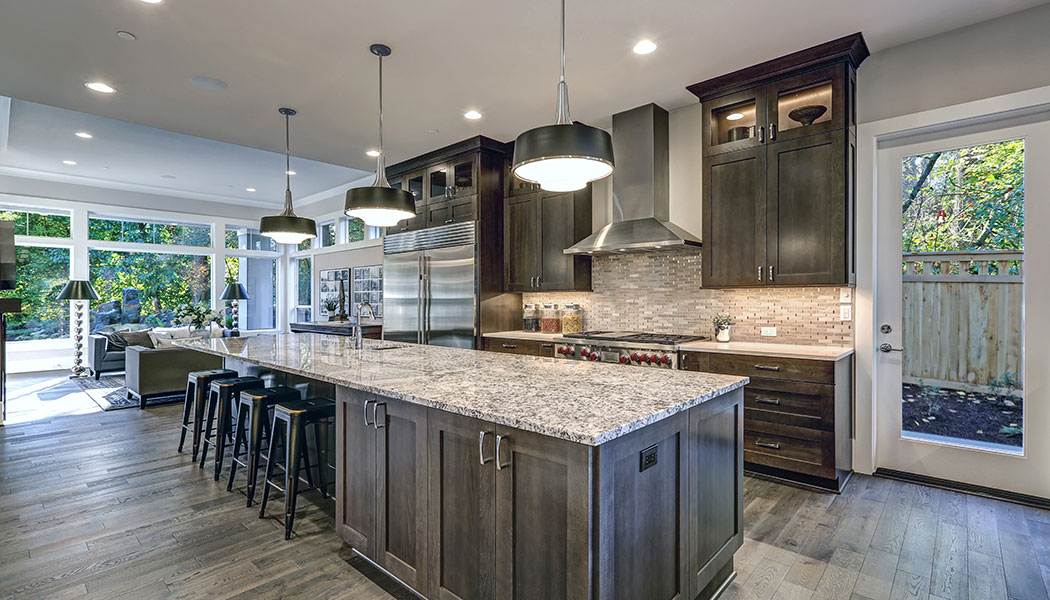 You can have a "half doors, half seating" arrangement where half the space underneath the island has storage cabinets, and the rest is used for seating or tucking in the bar stools or chairs. You may even have shallower cabinets underneath the island or an extra-deep island to have adequate storage options and space for the stools to tuck in.
You can store various items on and underneath your kitchen island. What these items are will mostly depend on the main function your island serves. So, consider your cooking needs and style and use the tips and tricks shared above to optimally use your kitchen island storage space.