Top 5 Ideas To Create A Home That's Like Your Extended Self
A house is a stack of bricks, sand, stones, and gravel that becomes a home when you infuse it with love and interior décor that lets your true personality shine through. But the journey of transforming a house into a home isn't just about adding whatever you can lay your hands on in the name of beautification. Instead, you need to decide on a theme, choose furniture, paint colours, and furnishings accordingly, and tie them all together to create a cosy and inviting space that showcases who "you" truly are.
If you aren't sure about how to do it, we bring you five steps to help. Read on and implement them to get your dream home that feels like an extension of your true self.
Bring In The Natural Elements
Making your house greener is a sure-fire way to create a space that's more welcoming, colourful, and feels like "you." Whether you want to add some fresh flowers to the vase on the centre table or do more by adding plants in and around the home or even invest in hanging planters, you can go green to make your abode environment-friendly and comfortable.
When choosing indoor plants, you can take your pick from diverse choices – ornamental to those with special benefits like air-purifying, insect-repelling, etc. You should also bring in natural wood, stone, or even driftwood or branches if these natural elements delight your senses on a daily basis because they will help to ground you and renew your energy.
Personalise The Space
To make your home reflect "you" and your family, you should try adding some custom art pieces or items that really make the space feel special. From a collage of family photos or a canvas painted in your favourite colours to displaying an heirloom piece, every personalised item can help transform a house into a cosy home.
You could even invest in a custom bookshelf that features your favourite reads or display mementos picked during your travels (say, seashells from a beach trip) or your children's art in gallery frames. Adding a lot of texture and interest to your home with rugs, pillows, carpets, etc., is another effective way to make the space feel like it truly belongs to you.
Carve Out A "Me" Spot
Whether it's a chair for reading near the sunny window or an art studio, you should have a "me" spot in your home, which is your own feel-good place to unwind. Add cushions, a comfortable rug, plants, or anything else that makes you feel the space to be your own.
Your "me" space should ideally be relaxing, restorative, and comfortable. And if you find everyone in the family fighting over your very own "me" space, you could go ahead and create such spaces for every member so that everyone gets a personal space to call his or her own.
Invest In Suitable Lighting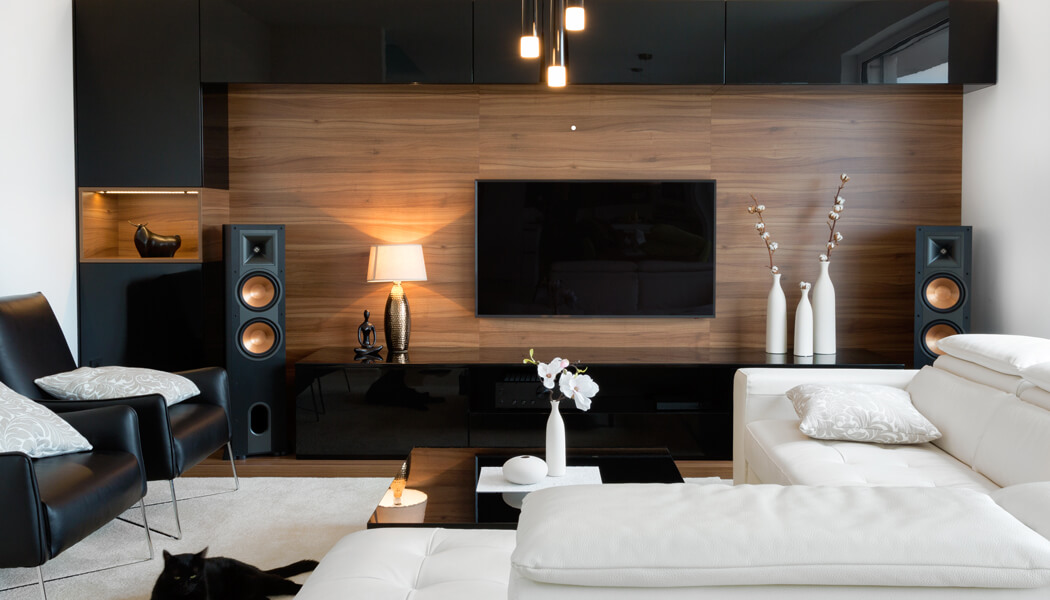 Since lighting plays a massive role in a space's overall vibe, you should choose your home's light fixtures based on what your goal is. For example, vibrant lights, accent lights, or bright lights work well for the living room while muted lights or dimmers could work well in bedrooms.
From opulent chandeliers to hanging lights, track lights, floor lamps, table lights, ceiling lights, sconces, and more, there's a lot to choose from. Ask yourself what you prefer to have in your space and invest accordingly to set the right mood for your rooms while imparting a cosy and welcoming feel.
Focus on Decluttering
If your house is disorganised and cluttered, it will create stress. Take some time out from your busy schedule to clean and organise the space to encourage a sense of serenity and calm. You can start by getting rid of excess belongings and simplifying your space.
Decluttering to make your space tidy will help create a relaxing and peaceful environment that feels like "you." This will improve your overall mood and sense of accomplishment and even help transform your state of mind.
Making your home feel like "you" doesn't necessarily mean investing in expensive things. Even the simplest of things that invoke a cherished memory or a cosy feeling or something that appeals to you could create magic and transform a mundane space into something you can identify as your extension.
Go ahead and try implementing the ways mentioned above to create an abode that feels like "you."