Top 10 Interior Design Trends to Make Your Abode Stylish in 2022
We bring you the top 10 interior design trends in 2022 to look out for. Are you ready to implement some of these to give your abode a nice and calming makeover?
Home décor in 2021 was largely about combining convenience and style as the pandemic and WFH (work-from-home) model forced people to be stuck at home most of the time. However, as people have come to terms with the 'new normal' and are going back to their standard lives empowered by vaccinations and their new-found knowledge of the coronavirus, home interior design trends in 2022 are going to be somewhat different from what ruled the charts in 2021.
After talking to some of the most talented designers in the industry, we shortlist these ten design trends for 2022 that you should look out for.
Nature-inspired designs, surfaces, and objects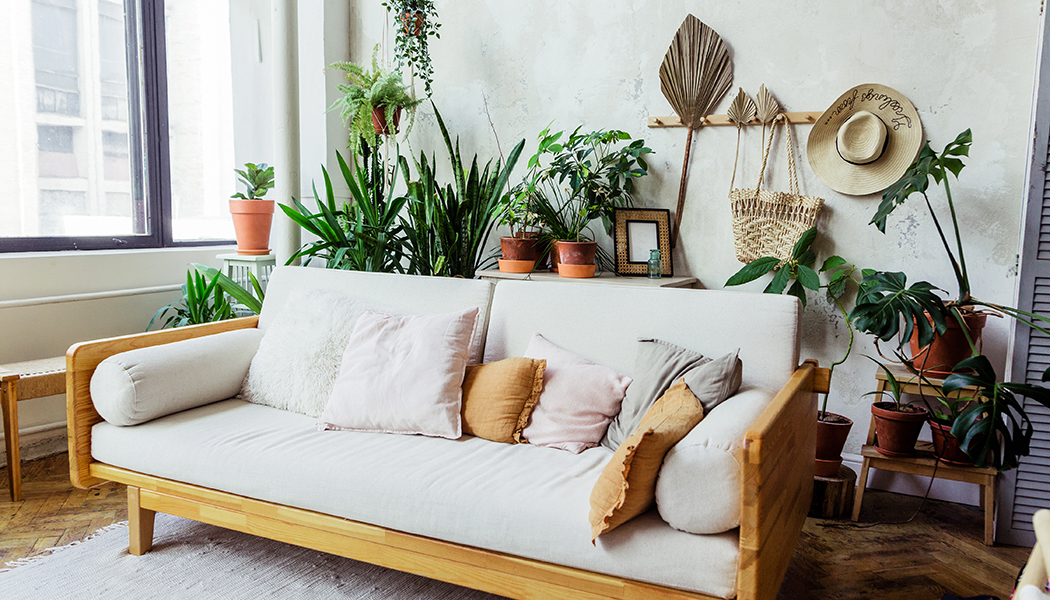 As we step into the third consecutive year of the COVID-19 pandemic, interior designs are going to focus more on biophilic design principles. The goal will be to make us feel calm and emotionally at ease, while emphasizing our connection to nature. To imitate the harmony of nature, more and more interior designers will be using nature-inspired geometric patterns and earth-tone colours and hues. They'll also focus on surfaces and objects like marble, stoneware, travertine, terracotta, etc., for decorative items, furniture, bathtubs, and more to create a calming ambience. Additionally, increased emphasis will be on incorporating plants, using natural lighting and ventilation, and creating a visual connection with nature.
Grandmillennial décor
In 2021, the grand millennial "more is more" look became popular. This year, it's predicted to intensify as the millennials are resorting to the old-school maximalist trend featuring chintz, ruffles, toile wallpaper, and tassels. Though nostalgia and style exploration are characteristics of the grand millennial movement, the interiors won't be similar to what your grandparents had. Instead, the feel and look would be more curated and blend comfort, ease of living, and perhaps a touch of quirkiness. For instance, floral wallpapers can act as the backdrop for modern and fashionable soft furnishings, thus giving the space an added touch of glamour with unexpected add-ons like chintz, ruffles, etc.
Sculptural and curved furniture and furnishings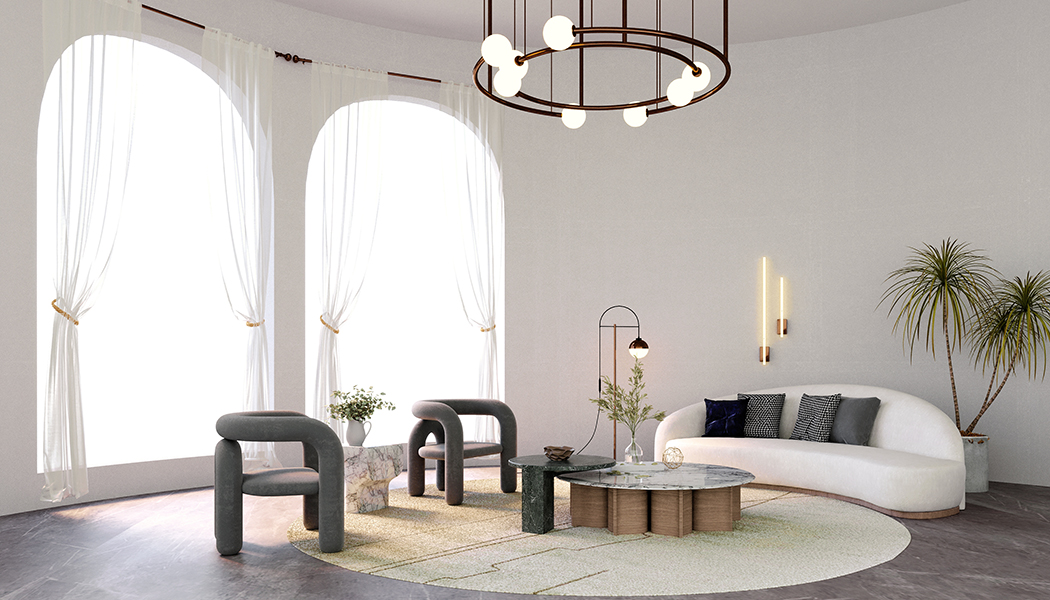 Since curved forms are subconsciously considered friendly, safe, and welcoming, softer angles and shapes will be in trend this year to make people bogged down by the consecutive years of the global pandemic feel a bit precious. Sculptural furniture that blends nature and culture perfectly will also be in vogue this year. Be it white oak furniture with a soft wavy feel, arched cabinets, or the curved backs of dining chairs and sofas with luxuriant and deep seats, sculptural and curved furniture and furnishings will all be a big trend in 2022.
Dual-purpose rooms/multifunctional spaces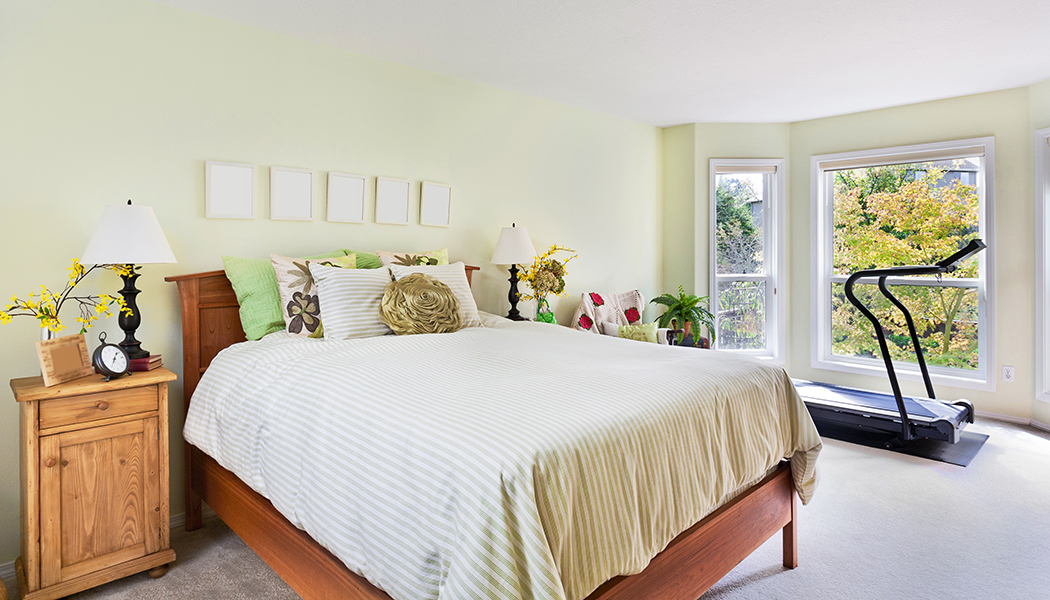 As we step into another year of a new COVID variant, the focus will be on optimising each space and inch of the interiors. The pandemic has taught people how to live with less. Consequently, they'll focus on being creative to put their spaces to dual or multifunctional use. For instance, your kitchen could double up as your conference room, or guest rooms (or bedrooms) may be fitted with exercise equipment to act as your workout zone. As people continue to spend more time in their houses, they'll make their interiors do double or multiple duties for them.
Extending living spaces to embrace the outdoors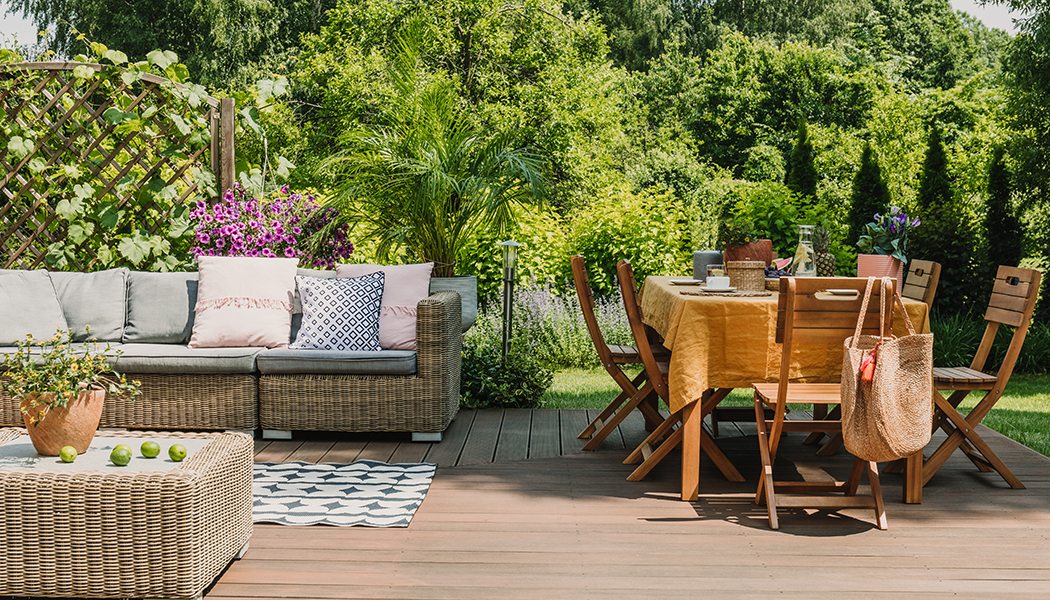 As people keep on spending a lot of time outdoors, either entertaining themselves or their guests, their living spaces will extend to embrace the outdoors. Stylish and elevated outdoor furnitures that are refined, sophisticated, and more intentionally-designed will be increasingly used to enhance outdoor spaces. When designing these outdoor spaces, the goal will be to blend style without sacrificing comfort, thus making these spaces become true extensions of your interior décor.
Serene nooks and corners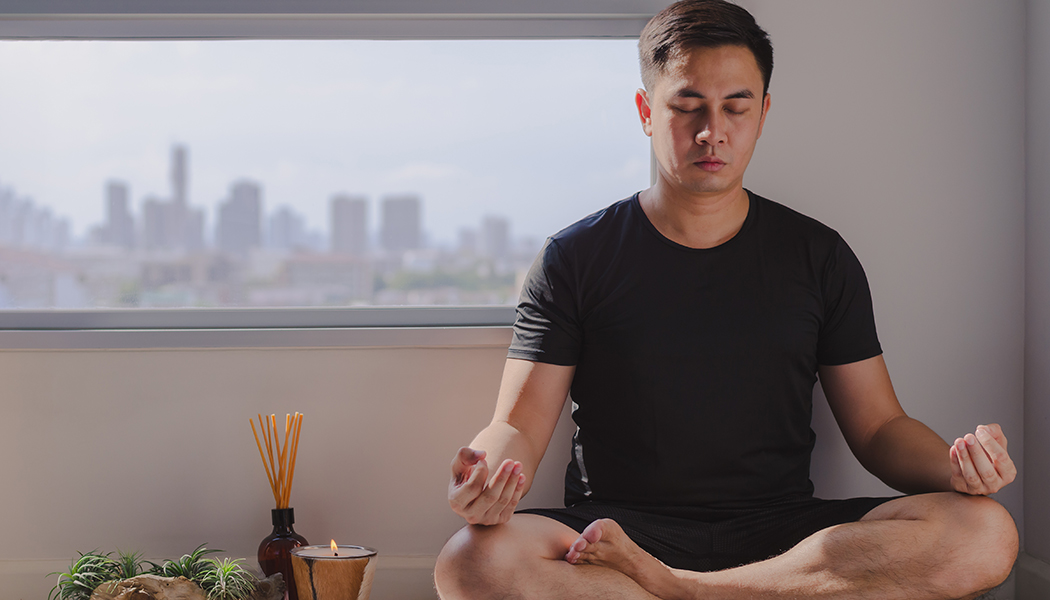 To stay rooted in the present and beat the stress triggered by the pandemic-induced 'new normal,' people will look to transform a particular corner or space of their homes into a tranquil mediation nook. This meditation corner can be used every day to meditate and ground you, spend some quality time with family, or relax after a long day at work. To create this space, comforting and inspiring décor elements will be integrated. These could be soft pillows, a colourful rug, a calming artwork, or a small side table or bench. If you can find a space beside a window for your meditation nook, it'll work even better.
Dedicated private spaces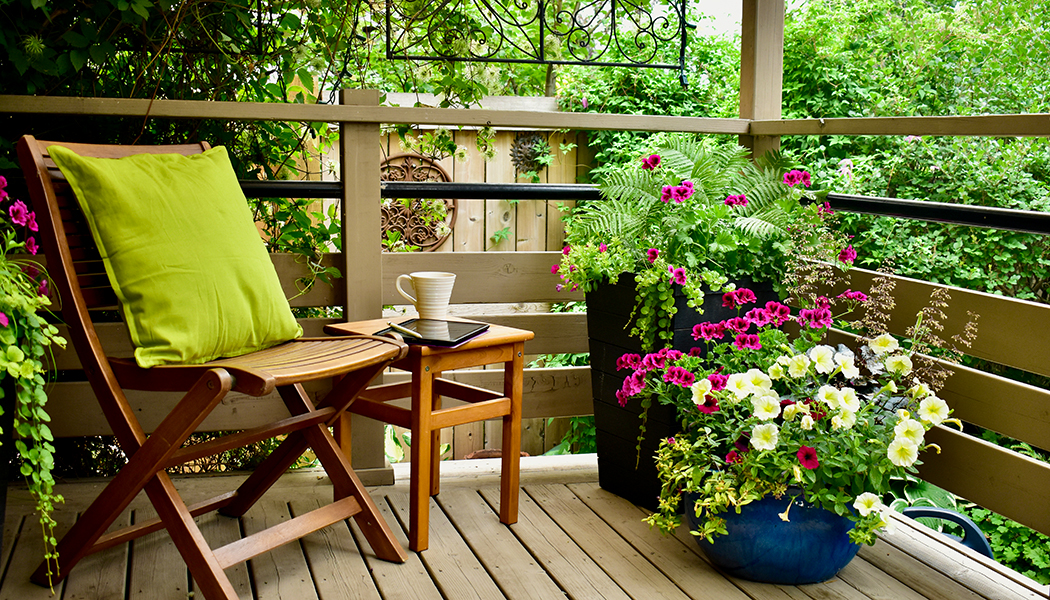 Being quarantined at home with their spouse, family members, or roommates during the pandemic has taught people the significance of privacy. As a result, an increasing emphasis would be on creating dedicated private spaces where you can spend those quiet moments of solitude. These private spaces can be your respite area to reflect on everything happening around you, or indulge in things that make you cheerful like drawing, writing, reading, stitching, etc. Carving out some time to spend in your own space, which could be a corner of your bedroom, the patio, or even the backyard garden, is a powerful practice to stay happy, healthy, and continue handling your duties and responsibilities to your best.
Sustainability
This has become a crucial issue in interior design as everyone is focusing on the sustainability of everything. Interior designers are focusing on learning and finding stylishly sustainable and decorative materials, fabrics, and designs they can use for the long-term health of the home's residents and bring down their carbon footprints to support the entire ecosystem. For instance, you can repurpose your home's old and damaged items into something new to bring a rich sense of history and spirit into the space while reducing your carbon footprints. It's good that there's a wide range of choices to pick from when designing your abode's interiors sustainably.
Blend of high-tech and traditional details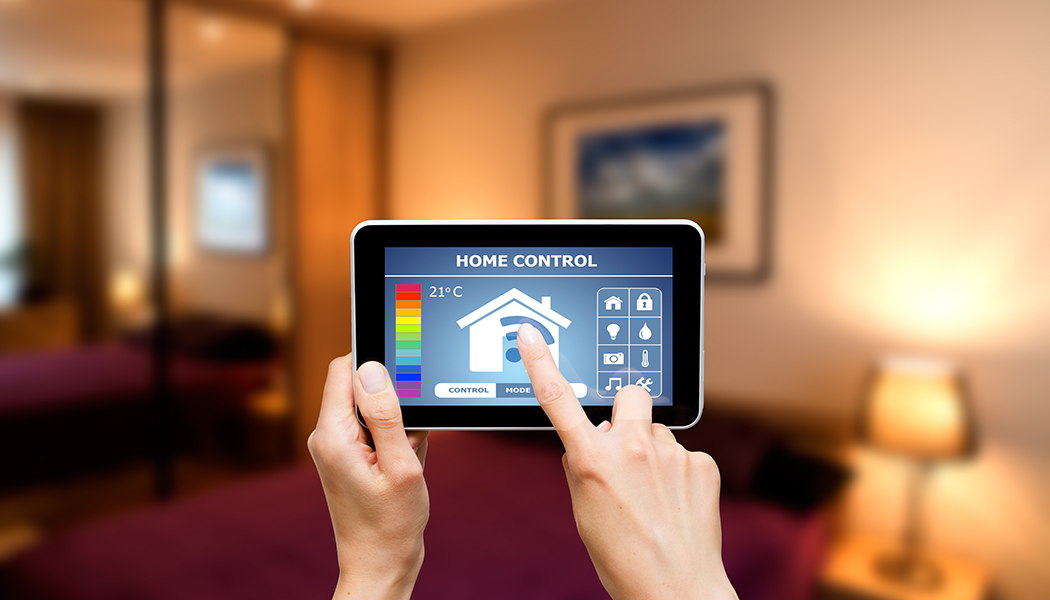 In 2022, immersive spaces with highly engaging designs that feel both futuristic and contemporary will blend effortlessly with traditional details. For instance, smartphone-controlled temperature, security, and music, heated flooring, self-shading windows, and remote-controlled shelving will combine with traditional elements like skirted or flanged furniture, sconces, wallpapers, vintage/antique pieces, pattern mixing, etc. The goal will be to make the interiors evoke a bit of nostalgia and timelessness, while being technologically updated for convenience and comfort.
Colourful and vibrant window treatments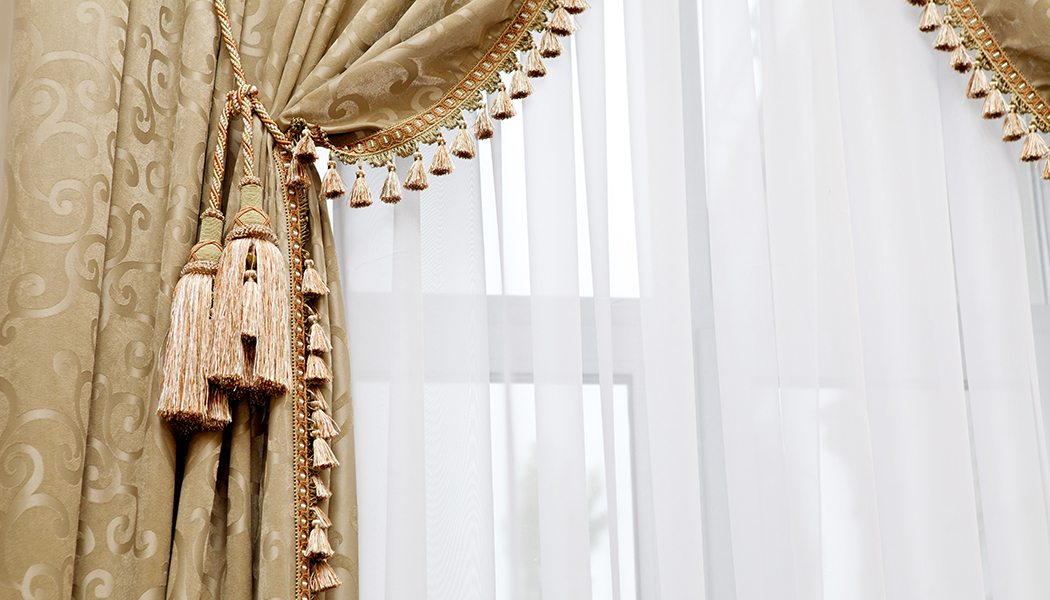 Windows are your room's jewellery. They frame your vision of the external world and bring in natural light to create a significant impact. This year, colourful window treatments that leverage multiple bold colours and patterns will be popular. Be it drapery, sheers, patterns, or shades with a burst of two to three colours, homeowners this year will have a lot to choose from when designing their windows. Additionally, you're likely to notice beautiful interior window finishes that reflect every room's unique moods and personalities.
Feeling inspired to design your dream home with these 2022 interior design trends? Start now, either on your own with the DIY route or by partnering with an interior designer, to pull off these design elements. Here's wishing you all the best for creating an abode that's stylish, welcoming, sustainable, and comfortable. And remember to let us know how it all went.