Give Your Home Office a Facelift with These Top 7 Design Ideas
Ever since the pandemic struck, people have been spending more and more time in their home offices. Despite things returning to normal to a great extent, the trend of working from home isn't slowing down anytime soon. Many corporate offices still have a hybrid model of work while a majority allow their employees to work from home. As a result, people have been experimenting a lot with their home office designs to make their workspace functional and fun. If you're planning to overhaul your home office, you can try using these design ideas that are likely to trend in 2022.
Create dedicated workspaces in shared rooms
Since most homes lack adequate spaces or nooks that can be dedicated solely to office work, people are creating workspace nooks in dining areas, living rooms, or bedrooms. You too can do the same and use shelves, room dividers, or even living planters to create a separate work corner in a shared space. This can let you mentally turn your work mode on and then turn it off at the end of the day.
Bring in hybrid furniture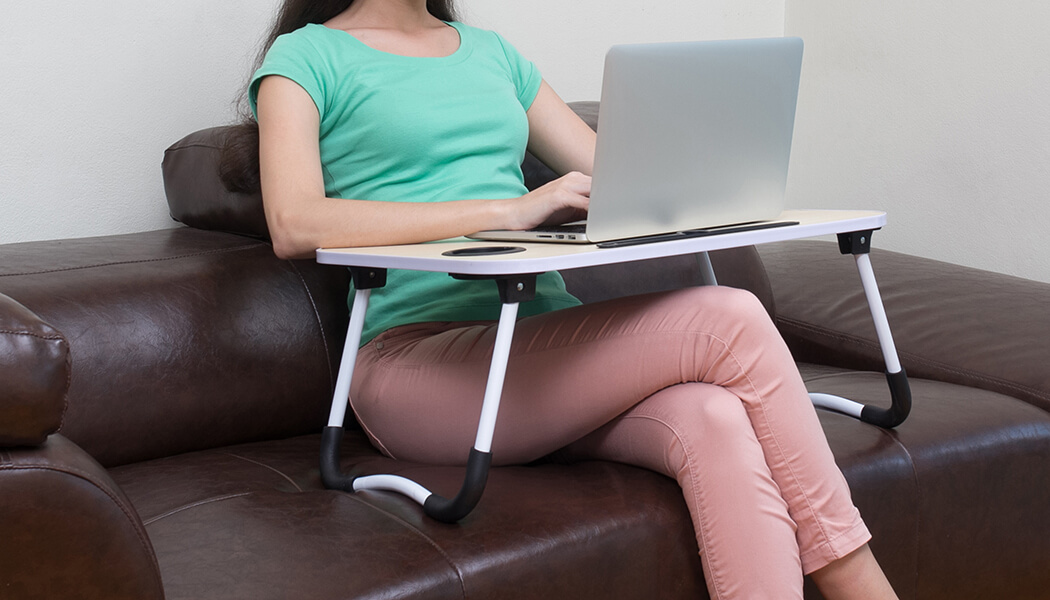 Since home offices in many households are likely to be used by more than one person, it has become important to use the available space more creatively. That's where furniture with hybrid designs that can play different roles comes into the picture. Be it a laptop table that you can move from one room to another, a coffee table that can double as your workstation, or storage furniture that can serve as accents in open spaces, you'll get varied choices to take your pick from.
Use standing desks
Instead of sitting all day long at your work desks, you can embrace standing desks that bring several health benefits. You may even consider a sit-stand desk with adjustable height. If you decide to use a standing desk, you should ideally ensure it has some key features, such as effective wire management (or a place where you can tuck away the device cords), cabinets, keyboard storage, and lifting mechanisms for the correct positioning of monitors and other items.
Design a "video call" space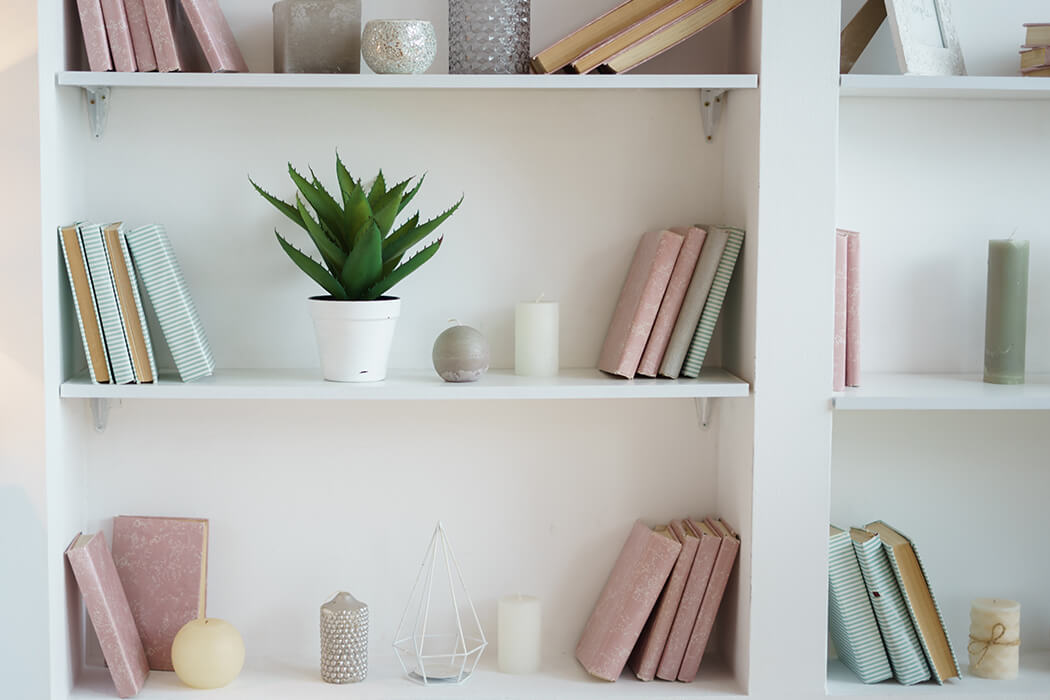 Whether you need to attend Zoom calls or video conferences, your workspace should be organised, have a pleasing but professional backdrop, and be adequately lit and quiet. For instance, you can block the noise with a sliding glass door or keep the distractions away with a room divider.
Opt for smaller storage units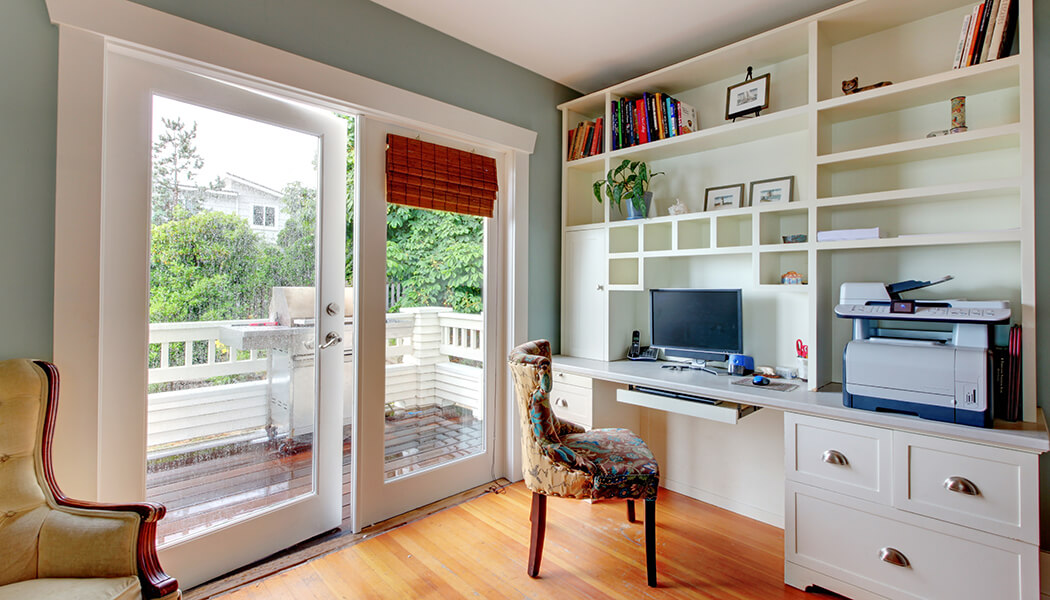 : Unlike huge storage units such as filing cabinets used in offices, your work-from-home routine will have fewer storage requirements. As a result, big, bulky office storage units have given way to smaller and sleeker storage furniture and shelves that are trendy, serve the function, and even reflect your personal style.
Choose organic elements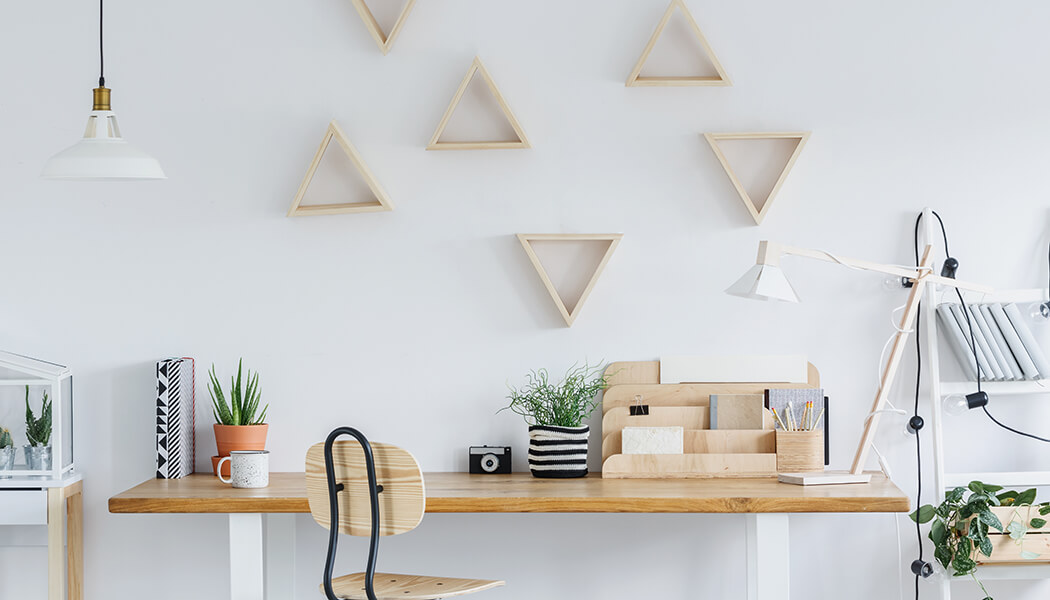 From organic paint colours like crème, walnut, and taupe to potted plants and circular furniture and accessories with softened corners, you should add organic, nature-based elements to your home office. Be it onyx, granite, marble, wooden furniture, or natural stone wall art, nature-driven elements will keep you connected to the outdoors while adding a touch of whimsy to your interiors.
Let it reflect your personal style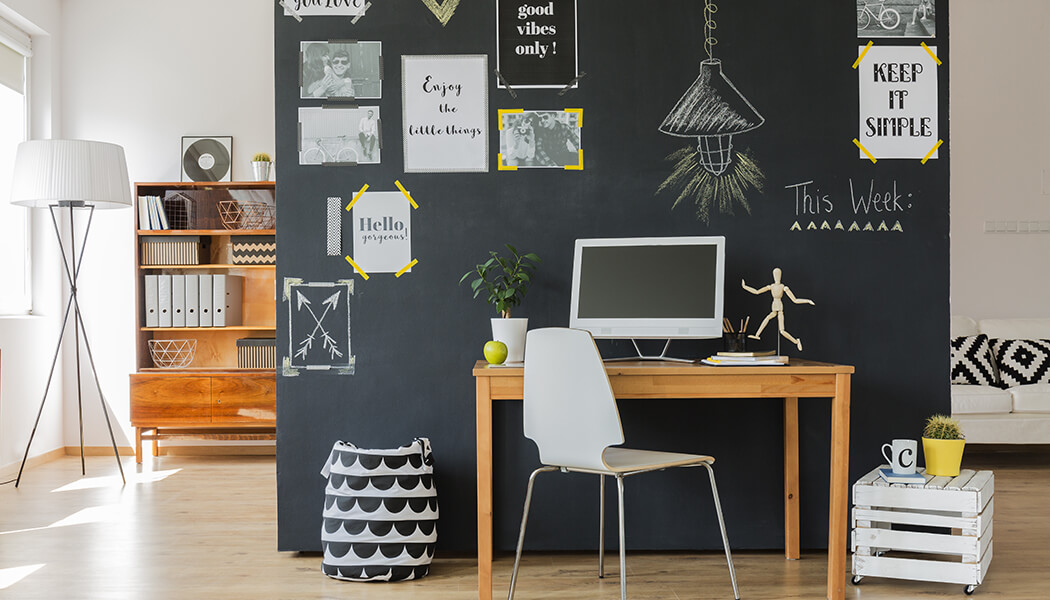 Have you always dreamt of decorating your workstation extravagantly but felt embarrassed or weren't allowed to do it? As a remote worker, now is your chance to let your creative side come to the forefront. With very few restrictions placed on your home office, you can use artworks, inspirational posters, frames of your memorable moments or holidays, etc., to make your home office reflect your true personality and boost your productivity.
Since the trend of working from home is going to continue, you need to shun makeshift offices that involve working lazily on the bed or browsing your files on the living room couch. You need to have a workspace that mimics your office setting closely but lets you blend work and fun for optimum productivity. Using the ideas mentioned above, you can create a smart, organised, functional, and stimulating workspace at home.