Create the Perfect Festive Ambience this Eid with these Décor Accessories
Eid is that special time of the year when the air is filled with joy and love, and your heart and home are dominated by the blissful spirit of giving. It's that time when families and friends come together to pray, celebrate their blessings, and share memories that make life worth living. Though the ongoing pandemic demands you to avoid large gatherings and inviting too many people into your home, you can still add a festive cheer to your space with some beautiful Eid decorations.
If you're planning to spruce up your home ahead of Eid while keeping an eye on safety and hygiene, here are some décor ideas to enhance the look of your abode.
Decorative ideas for the living room
Light it up
This Eid, add some lights to different corners of your living room to make the space dreamy and inviting. Since your living room is likely to get the most foot traffic, you can bring home some overhead sconces to highlight particular areas. You may even place the lights to showcase your accent pieces and attract attention to them. Be it chandeliers, lanterns, ornamental tea lights, or lamps, you can take your pick from the wide variety available in the market today.  In case you want to keep it subtle and not go over the top, invest in decorative candle holders to brighten up your room.
Get some blooms
Flowers and vines can beautify your home in an instant. You can use a vase to showcase them on your centre or side tables, thus making your living room come alive and smell fresh. You may even make some flower petals float on a large bowl filled with water to add an air of freshness to your living room. Instead of buying a bunch of the same flowers, mix and match a few different varieties to add a pop of colour to your interior this Eid. You can even make a wreath with an assortment of twigs, leaves, and flowers, add an "Eid Mubarak" greeting, and hang it in the living room.
Decorative ideas for the kitchen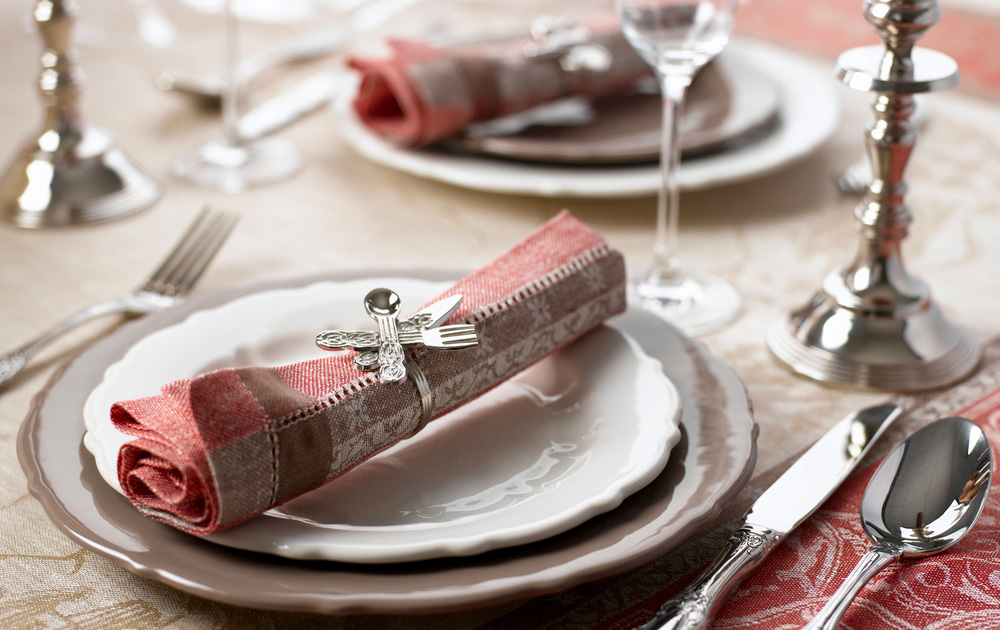 Get some beautiful tableware
Beautiful tableware will complement your meals, impress your guests, stand testimony to your personal style, and set the right tone for a festive dining experience this Eid. Be it buying one-off pieces like a serving tray, salad bowl, cutlery stand, teacups, or elaborate sets that promise to transport you to a feasting paradise, you'll have no dearth of choices. Ideally, you should try to focus on tableware that blends beauty with functionality, and are durable to act as the pride of your dining table for a long time to come.
Invest in accessories for the dining area
You can search online to find accessories that will boost the dining experience – both for your family members and guests. From cutlery stands and table runners to festive candle stands, spice containers, and more, you should buy a few accessories that will make the dining area inviting and enticing this Eid.
Decorative ideas for outdoors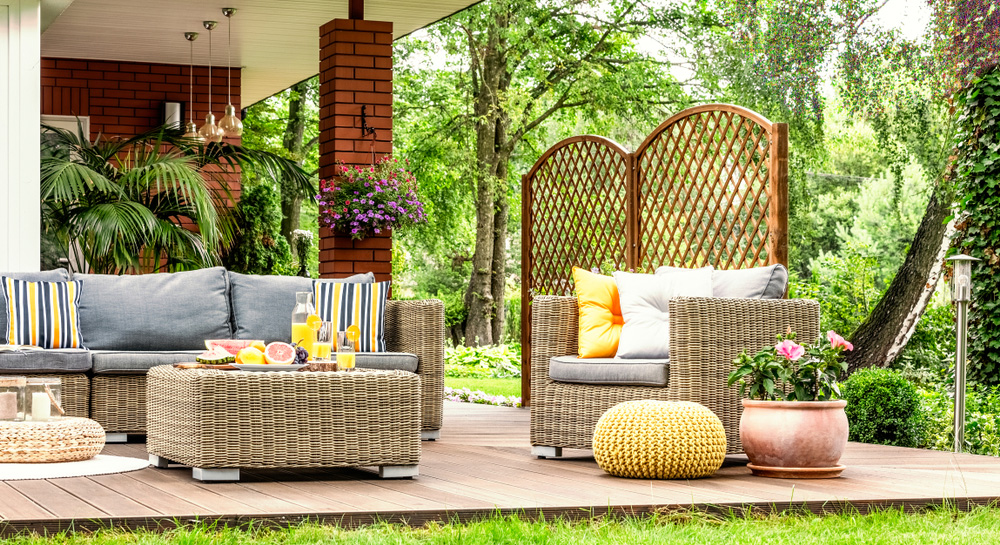 Add some greens and flowers
If you have a terrace or garden, you can add some small, low-maintenance succulent plants in pots to different corners or spots. Bringing some variety to your chosen plants will not only make the area look fresh and colourful but even enhance the visual appeal and impact of the space. You could also use vases and bowls to display flowers and flower petals. Hanging crescent moons and stars atop these plants, which have been hand-crafted on paper with glittery materials that glow in the dark, is also a great idea.
Set up a food corner
Eid is all about counting your blessings and enjoying the finer things in life with friends and family. You can set a table outdoors with an assortment of sweets and treats that will make everyone, especially the children, extremely happy. You can use beautiful tableware to make the food corner a focal point of your outdoor space.
Now that you know how to add some zest to your space, here are a few decorative items you can buy for your home this Eid.
Eclat Lady Diamond Bowl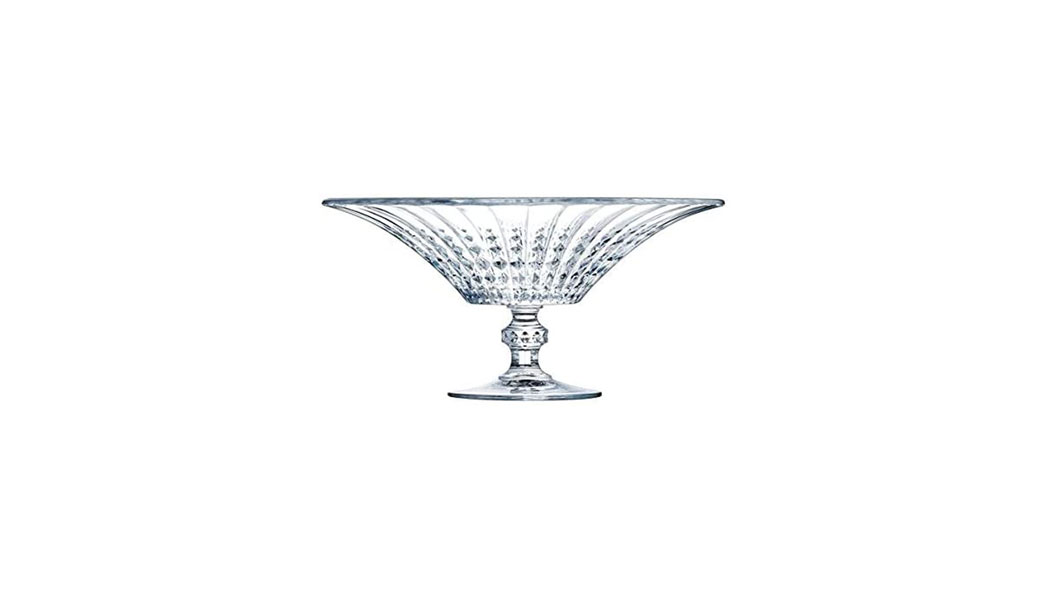 Give your home a touch of elegance this Eid with this sleek-looking, pure crystalline bowl that reflects light to remind you of the sparkle of diamonds. You can place it on your living room centre table as an accent piece or put it on your kitchen table to hold nuts, candy, chocolates, fruits, or even potpourri. Since this beautiful bowl is shock-resistant, won't get damaged easily, and retain its shine for the long term, you can enjoy its elegance for a long time.
Cristal D'Arques Rendez-Vous Vase 27cm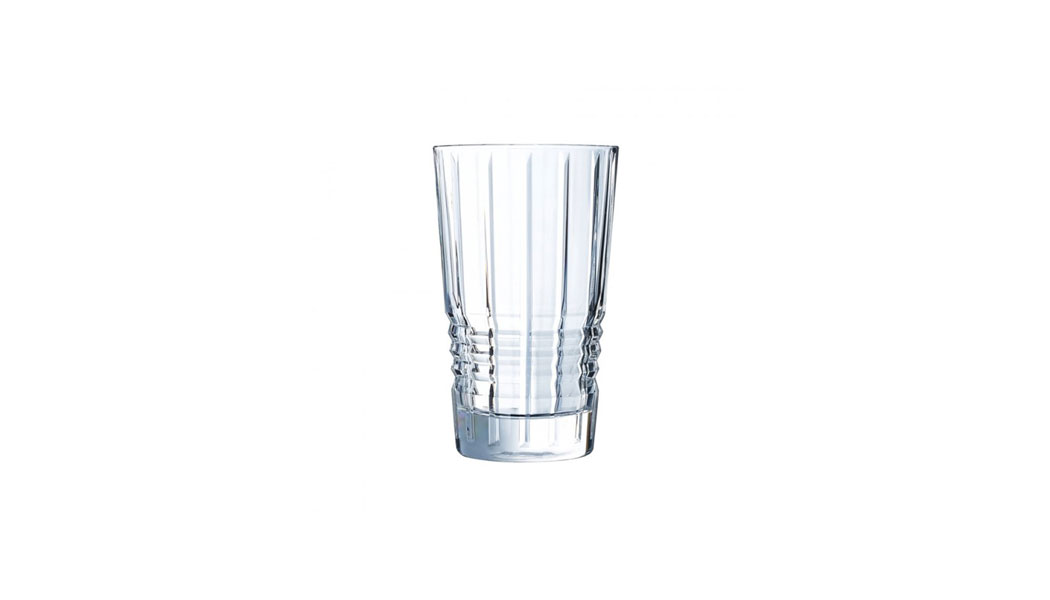 Flowers enhance the happy vibes of Eid and even add a dash of freshness to your interiors. To display your flowers (even the long-stemmed ones), you can bring home this sturdy vase from Cristal D'Arques' Rendez-Vous range. It's made of Krista, which is a special type of crystal developed in France that is known for its long-lasting brilliance, 30% more strength than ordinary crystals, and boasts of a transparency index of 98.5. Apart from flowers, this vase can also be used to showcase decorative rocks on your centre/side table or sit pretty on your kitchen table after being filled with candy.
Queen Anne 5 Light Gadroon Candelabra Baroque Arms Candle stand
If you need a statement piece this Eid to take your interior décor to newer heights, this lavish item is just what you need. This large, silver-plated, five-light candelabra in Baroque style will mesmerize your guests and liven up your decor. It displays unmatched exuberance and grandeur in its expertly crafted arms and has a Gadroon design on its base and the sconces to create a sense of awe. If you're planning a meal outdoors, this statement piece is the perfect accessory for your dining table.
Queen Anne Pair Tall Candlesticks
Want to add subtle lighting to your outdoors with a vintage-inspired decorative item? If yes, then this silver-plated pair of candlesticks is the ideal choice. Featuring a stunning rose design on its base and the sconce edges, this product could even be a visually appealing accent piece for your interiors. Place lit candles on this pair of tall candlesticks to add an ethereal and festive glow that enhances the beauty of your outdoor or interior spaces to spread the cheer.
Cristal D'Arques Architect Vase 27cm
Featuring a heavy base and micro-faceted edges with a wavy pattern, this crystal vase with a dazzling radiance brought to you by Cristal D'Arques' Architect collection is worth bringing home this Eid. Crafted from tough French Krysta crystal whose strength is 30% more than other varieties of crystals, this vase is capable of retaining its shine even after multiple washes. Add this decorative piece to your living room or kitchen table to wow guests and act as  conversation starter.