A guide to buying candle holders that will complement your decor
Investing in interesting lighting options is one of the quickest and simplest ways of refreshing your interiors. Adding candles to your décor is a great way to brighten up a dull space and give it a soft look. Candles not only add warmth to any room but also make it look soothing and relaxing. If candles are your choice for sprucing up your room, then you also need the right candle holders to display them safely and boost their impact.
Points to note when buying candle holders in the UAE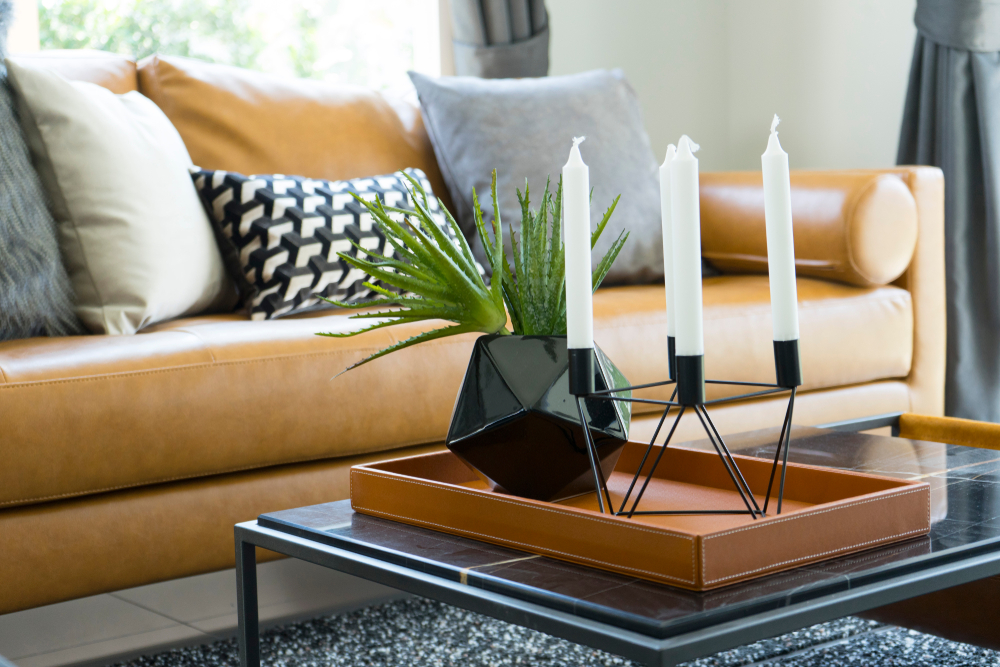 Candle stands or candlestick holders are available in a variety of shapes, sizes and designs. The right candle holder can create the desired look in your home. But, with so many options to choose from, it can be challenging to find the right décor enhancing candle holder. Here are a few pointers to keep in mind when buying candle holders.
The type of candle used – Consider the type of candle you shall use to decorate your home. Taper or dinner candles are tall and thin and require a proper base which will hold them without tipping over. Taper candle holders are specially built to ensure that these candles are secured and have a rim to collect the wax drip. Pillar candle holders come with a pin in the middle to hold the candles in place. They have a wide base, but since pillar candles do not drip much, there is usually no rim in these candle holders. Votive candle holders and tea light candle holders can be used interchangeably just as long as the candle fits inside the holder.
The fit of the candle – The base size of your candle should always be considered when buying a candle holder. No matter how pretty your candle holder is if the candle does not fit then it is of no use. The ideal candle holder should provide adequate support to the candle. The candle should never wobble around in the holder.
The height of the holder vs the candle – The height of the candleholder should be in proportion to that of the candle otherwise it looks unappealing and with tall candles, there is a danger of the entire thing toppling over. Typically, a candlestick or holder should never be taller than the candle itself.
The material of the candle holder – Candle holders may be made of glass, wood or metal. Glass candle holders are durable and make elegant table accessories. However, glass candleholders are hard to clean and prone to breakage. Crystal candle holders are also popular and look gorgeous but have the same drawbacks as the glass ones. Wooden candle holders look charming and rustic but they are also hard to clean and there is always a risk of the wood getting burn marks. Brass or silver candle holders are very popular because of their timeless appeal. But, the metal gets hot from the flame and therefore, should be handled with care. These days ceramic candle holders are very popular. They match all types of décor, are durable, easy to clean and do not get heated.
The interior design – Candle holders are very eye-catching décor pieces that give an instantly posh look to any home. When choosing a holder make sure it complements your interior design or the effect will be quite jarring. Silver candlesticks are an all-time favourite option and look good in all kinds of décor themes. For contemporary style homes ceramic, glass, crystal or brass candle holders work quite well. For homes which have a rustic décor, or are decorated in a vintage style, brass or wooden candle holders are the better choices. Golden candle holders which are made of stainless steel or silver with a gold finish are an excellent choice if you want your home to look luxurious. Hanging candle holders which resemble chandeliers are a good option if you want to give your décor some dramatic lighting. The candle holders you choose should match your style and enhance your aesthetics.
Caring for your candle holders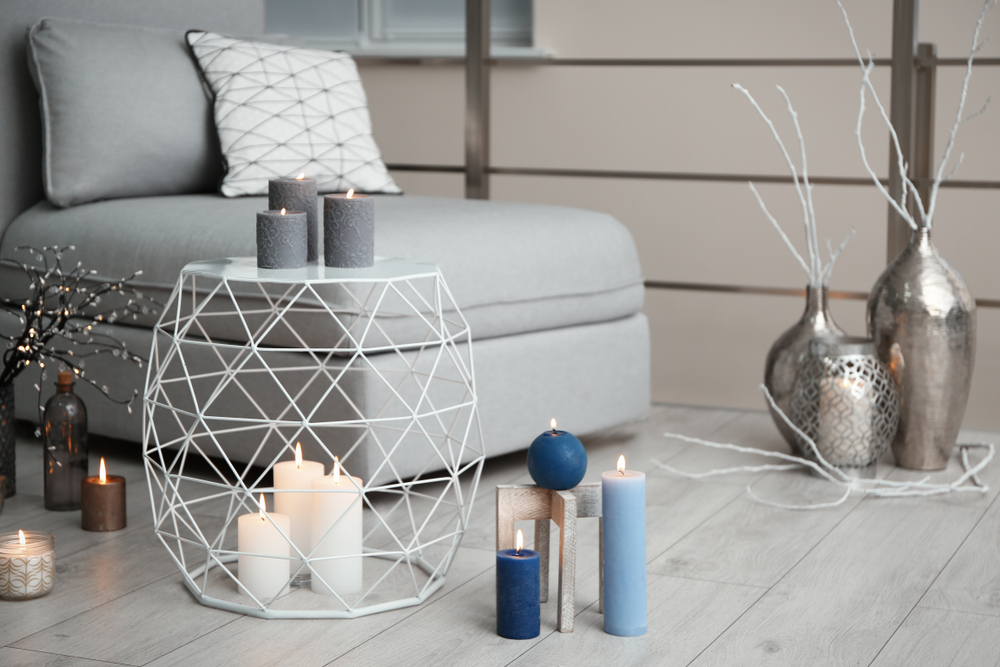 Your candle holders need proper care and maintenance so that they always look good and serve to enhance your interior design for a long time.
When using candlesticks always make sure that the candles are secured and stable. Never let a candle burn all the way to the bottom of the candle holder.
Always snuff out the candle flame and not blow it. Blowing out candles can spray melted wax, cause smoke to billow from the candle and also push the wick down into the wax. Blowing out a candle also causes soot to accumulate on the holder.
Allow the wax to solidify and then remove the wax drip from the holder.
Silver and brass candlesticks should be polished periodically to maintain their sheen.
The top candle holder brands in the UAE
You can purchase the best candle holders online in Dubai and the UAE to suit your décor perfectly. Queen Anne brands candlesticks are some of the best candle stands online which are reputed for their quality. Queen Anne candle holders are made of solid silver in a variety of designs and engravings. Get the best décor candle holders available in the UAE in a wide range of materials, styles and shapes. Decorate your home with candles and enjoy the warm ambience it creates.