5 Ground Rules for Choosing Beautiful Art to Enhance Your Home Décor
Buying art doesn't come naturally to many unless they are an artist or a gallery curator themselves. But there's no denying that artworks can take your home's aesthetics a few notches up and function as positive visual cues. While the furniture in your abode makes the space practical, artworks give it a sense of style and infuse the space with personality. If you aren't an artsy person, perhaps you find choosing artworks a daunting task as you feel lost deciding what the right colour or size will be for your space. Though selecting art for your abode is much more intuitive than you might think, you can make the process easier with these five simple tips.
Pick what appeals to you
Art is an element to express yourself through diverse content, styles, colours, and textures. Instead of being guided by stringent rules, select the artwork that appeals to your heart. Since art is often unique, don't hesitate for long if your heart leaps at the sight of a piece. Else, you could miss out on it. From paintings and photographs to collages, DIY pieces, figurines, sculptures, tapestry, handcrafted pottery, and more, you should consider anything that appeals to you and can make artistic statements as well.
Consider your space size, décor, and preferred style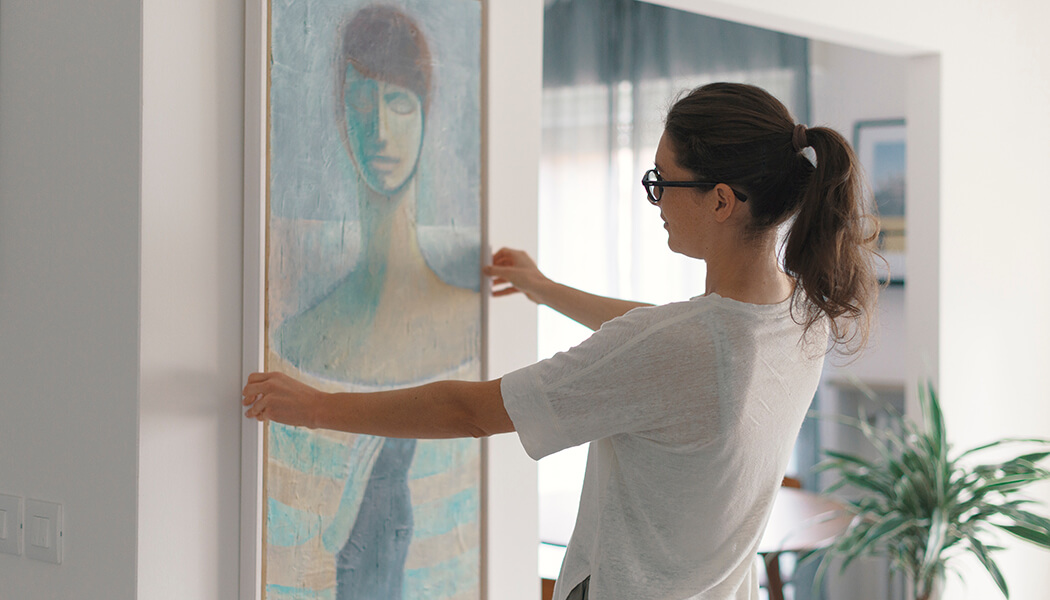 Where you want to position your artwork (a spacious room or a petite bathroom), your interior décor, and preferred aesthetic style are decisive factors when buying art. For instance, artworks for bedrooms should be calm and not too overwhelming in hue or design. While natural colours, neutral shades, or blue tones work well in bedrooms, it's better to avoid energetic colours like oranges and reds that are better suited for living rooms. Your room's colour palette, size, and design, as well as your personal preferences should also be factored in when buying a piece of art.
Do your research well and shop around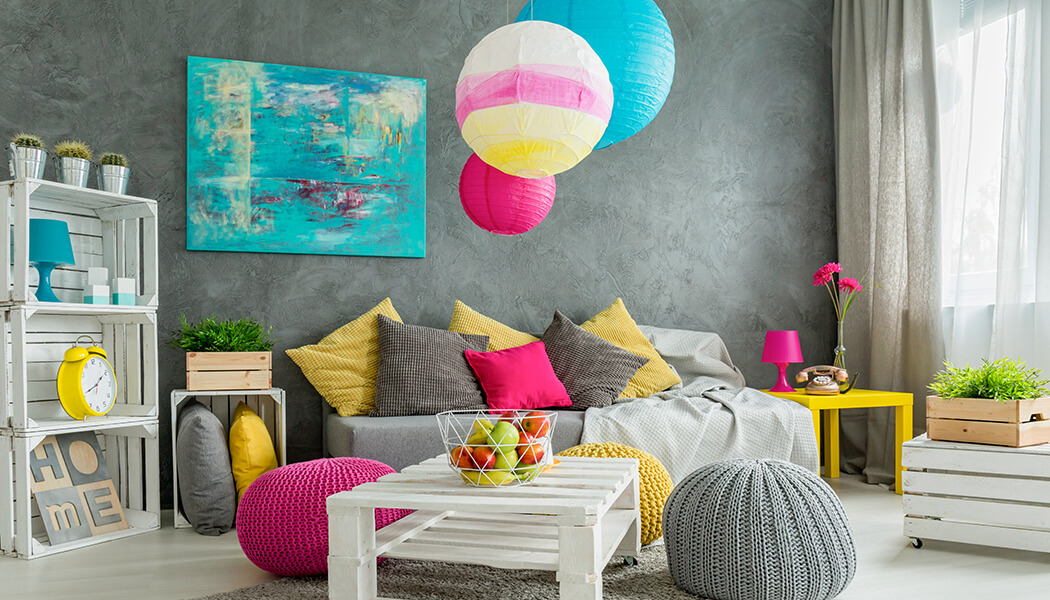 You should go online and look for as many and as varied art as you can. Follow your favourite artists or people you admire for their artwork on Instagram and Pinterest. You can even attend auctions and browse the collections of major art galleries and online catalogues of reputed stores to get inspiration. You may narrow down your search by using various parameters like the type of work, size, colour, style, etc. The more you see, the more you will learn to appreciate diverse art forms, and the more you will form your own taste. Once you are ready to buy, don't forget to shop around and compare prices before taking your final pick.
Don't forget the lighting
Whether you have a photograph, painting, multi-media installation, figurine, or sculpture, proper lighting can draw attention to it and make it stand out. Most artworks need to be kept away from sunlight, as it can make the colours fade over time. For a bright room, you will do well to consider less expensive artworks that are less likely to fade. If you have figurines or sculptures, try having a few lights around them, as lights from different angles will highlight their intricate details and help viewers appreciate these pieces. For dimly-lit rooms, coated canvas or high-gloss prints that help light bounce around creatively are ideal.
Try mixing and matching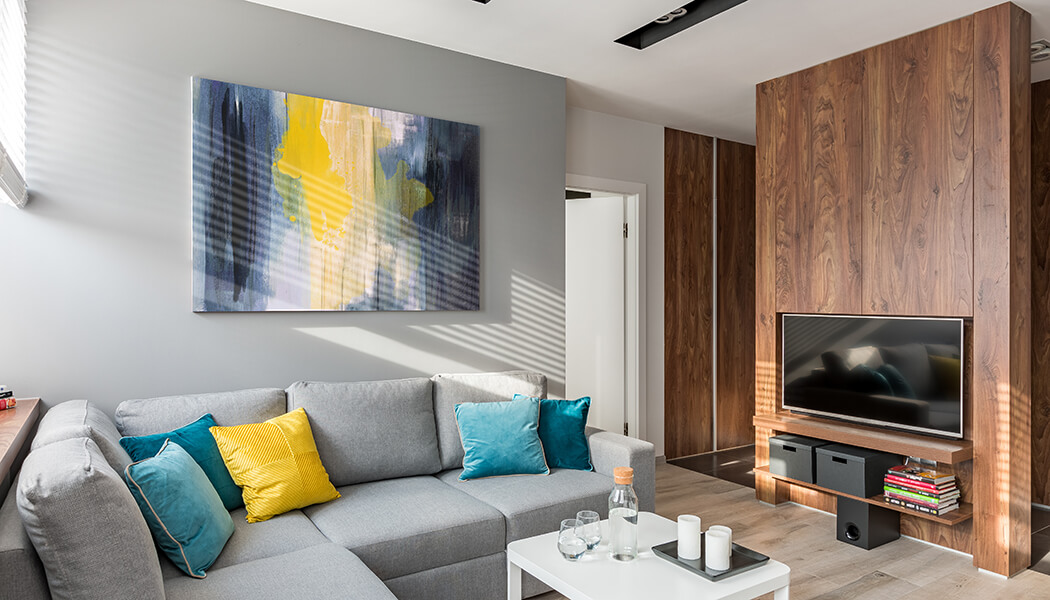 If you already have an art collection, you can rearrange or enhance them (say, by grouping a few pieces) to give your space a fresh look. You may even buy a piece or two to complement your existing pieces and put them up together. If you are ready to splurge, you could even get a commissioned piece from an artist you adore that will fit your space and style just right. However, make sure to state your expectations clearly before the artist begins work on your commissioned piece to avoid disappointment. In addition, refrain from controlling the artist too much or making him or her deviate a lot from his or her inherent style as these are sure-shot recipes for disaster.
Choosing art for your home doesn't always need you to have deep pockets. It surely helps if you can splurge to buy original artwork. But even if you can't, you will always find a lot to choose from within your budget to give your abode an artistic touch and a welcoming vibe. To get started, you can follow the tips above to find the right piece of art that enhances your home's visual appeal.